Skip to content
Skip to navigation menu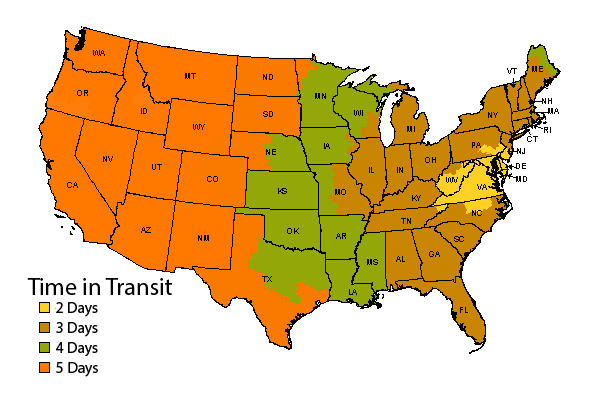 Delivery time estimates do not apply to personalized, large or heavy items (over 20lbs.) that require special shipping, items shipped directly from the manufacturer, or out-of-stock items.
Delivery estimates only apply to the contiguous United States. Saturday, Sunday and national holidays are not considered business days for these estimated transit days.
The Sounds of Gratitude
Sharing Songs and Words with Family and Friends

Songs of Friends, Family, Food and Fall!
Music is an essential part to any gathering. A great sonic backdrop helps to set the tone and atmosphere, much like a soundtrack for a film or tv show. With that in mind, we've compiled some playlist suggestions to set the stage for your gatherings this season. Use the playlist as is or grab a few of your favorites and add them to your own mix.
These songs celebrate the joy of the season. The temperature is dropping, and we can enjoy more intimate moments indoors with friends and family. This season is about letting loved ones know that they are loved and appreciated, and that you are truly grateful for the opportunity to be a part of their lives. Celebrate friends, celebrate family, celebrate good food, celebrate together and warmest wishes from us at Plow & Hearth!
---
Thanksgiving Playlists
---
Friendsgiving Songs
Most of these songs are slightly more upbeat and may lead to dancing and possible revelry when played with friends...
"Thank You for Being a Friend"
Andrew Gold
This song could be the official "Friendsgiving" anthem. Toes will tap, heads will bob, and everyone will sing or hum along to this classic.
"I Want to Thank You"
Otis Redding
Add a dash of soul to your music mix with this Otis Redding tune.
"You've Got a Friend"
James Taylor
This would be the other official "Friendsgiving" theme song. One of a long line of incredible songs from James Taylor, this song beautifully illustrates the meaning of friendship.
"Thank You"
Dido
This essential song of thanks has earned its place in the list. Everyone will be singing along!
"Gratitude"
Earth, Wind & Fire
If Otis wasn't enough soul for you, drip this great Earth, Wind & Fire tune into the mix, but be warned, it will cause tapping of toes and swinging of hips.
"In My Life"
The Beatles
No playlist would be complete without a song from the Beatles. Of all the people and places you experience in life, let those spending Thanksgiving with you know where they rank.
"Rather Be"
Marc Scibilia
Let your friends and family know that there's no place you'd rather be than with them on Thanksgiving. This acoustic cover by Marc Scibilia slows down the tempo of the original hit by Clean Bandit, letting the words shine through.
"We're Going to Be Friends"
Jack White
Celebrate your friends by going back to the start. This bouncy tune by Jack White is all about the moment a friendship begins.
"Thank U"
Alanis Morissette
Express your thankfulness for good friends with this powerful anthem of the 90s.
---
Thanksgiving Fun
Songs about food, songs inspired by food, songs about kicking back and having fun, and also the Muppets.
"Right Where I Belong"
Kermit the Frog
Kids of all ages can appreciate this Muppet anthem let by the inimitable Kermit the Frog.
"Cornbread"
The Dave Matthews Band
The name of this song pretty much explains itself. The Dave Matthews Band will liven up your kitchen and table with the most delicious song on the list.
"Here For A Good Time"
George Strait
Not every song has to be serious or emotional. Sometimes it's good to just recognize that the best times are spent with the best people.
"Good Time (Acoustic)"
Niko Moon
Add some contemporary vibe to your mix with this stripped-down version of Niko Moon's Good Time. The relaxed tune is great for setting the mood and having you guessed it, a good time!
"Sweet Potato Pie"
Ray Charles & James Taylor
The legendary talents of Ray Charles and James Taylor join forces for a song that is so perfect for Thanksgiving, you'll think the pilgrims heard it first.
"Thanksgiving Eve"
Sally Rogers
"But the lives we have lived and the times we have spent are a treasure to precious to say" This line sums up the feeling of this song. It is hard to capture with words, how much there is to be thankful for, but this song gets pretty close.
---
Introspective and Meaningful
These songs are crafted to capture what it means to be thankful. Powerful words made more meaningful by some great performances and musicianship.
"Song For the Thankful"
Avi Kaplan
Former member of acapella sensation, Pentatonix, Avi Kaplan branches out on his own with this gentle and stirring number that is great for contemplating gratitude.
"At This Table"
Idina Menzel
An appropriately named song with an even more appropriate message about family, love, inclusion and the strength they offer us.
"Thanksgiving Prayer"
Johnny Cash
This song hardly needs explanation. The one-and-only Johnny Cash lends his rich vocals to a prayer of thanks and gratitude.
"Simple Gifts"
Yo-Yo Ma and Alison Krauss
The most introspective song on this list, Simple Gifts is an enduring Shaker Hymn that is about recognizing the gift of having what you need and needing what you have. This incredible song, performed to perfection by Yo-Yo Ma and Alison Krauss is an absolute musical treasure.
"The Thanksgiving Song"
Ben Rector
Ben Rector's ballad is a poignant painting of the increasingly important part Thanksgiving plays in our lives. Rector's musical prowess makes for easy listening and the words always give me chills.
"Biscuits"
Kasey Musgraves
This humorous song by Kasey Musgraves may be especially appropriate for extended families gathering for the holidays. This song reminds us to just love one another, and "mind your own biscuits and life will be gravy".
---
Background Mood Setting
A little nostalgic ear candy to help you digest.
"Thanksgiving Theme"
Vince Guaraldi Trio
Charlie Brown was a constant in my house growing up, from Halloween to December. This iconic track from Vince Guaraldi will be a nostalgic crowd pleaser.
"Autumn In New York"
Frank Sinatra
Relax as Ol' Blue Eyes paints a cool fall scene in this crooning tune.
"The Best Things In Life Are Free"
Jo Stafford
Jo Stafford reminds us that the love of family and friends doesn't cost a thing.
"Homeward Bound"
Simon & Garfunkel
Home can mean many different things to different people. It can be an actual place, or it can be wherever a group of people is located. Celebrate the feeling of heading home with this Simon & Garfunkel tune.
"I've Got Plenty to Be Thankful For"
Bing Crosby
Bing reminds us with his signature croon, that a life well lived is not measured by wealth and possessions, but by the way we live and who we share our lives with.
"Thanksgiving Song"
Mary Chapin Carpenter
This incredibly beautiful song is a prayer-like reminder of how much we have to be thankful for and to live a life full of gratefully days.
---
If you are looking for the audible equivalent of lighting some candles, look no further than this playlist. Vintage tunes will float through the air, like the wafting scent of turkey. Vintage Thanksgiving Music Playlist – YouTube. Or you can create your own Thanksgiving playlist on Spotify.
---
Here's to Cheers!
Some folks might groan at the idea of raising a toast at a gathering, believing it to be an antiquated tradition in the here and now, but that does not have to be the case. A well-constructed toast can turn a good meal into a great one, becoming a memory that allows guests to leave with more than just a full stomach and leftovers.
Make the Most of the Toast!
Some tips and suggestions when
raising your glass.
Toasting is a great way to transition from one part of an event or gathering to another, instead of just shouting to everyone that the food's ready.
A toast is not a speech, and it does not have to be long and drawn out. Know who you are speaking to and craft your toast accordingly. Each word does not have to be your own and throwing in a quote or two is a good way to make your words more memorable.
So, if you find yourself beneath your own raised glass this Thanksgiving while everyone is looking at you as the reason they aren't eating yet, add a few of the following quips to help remind everyone what this is all about.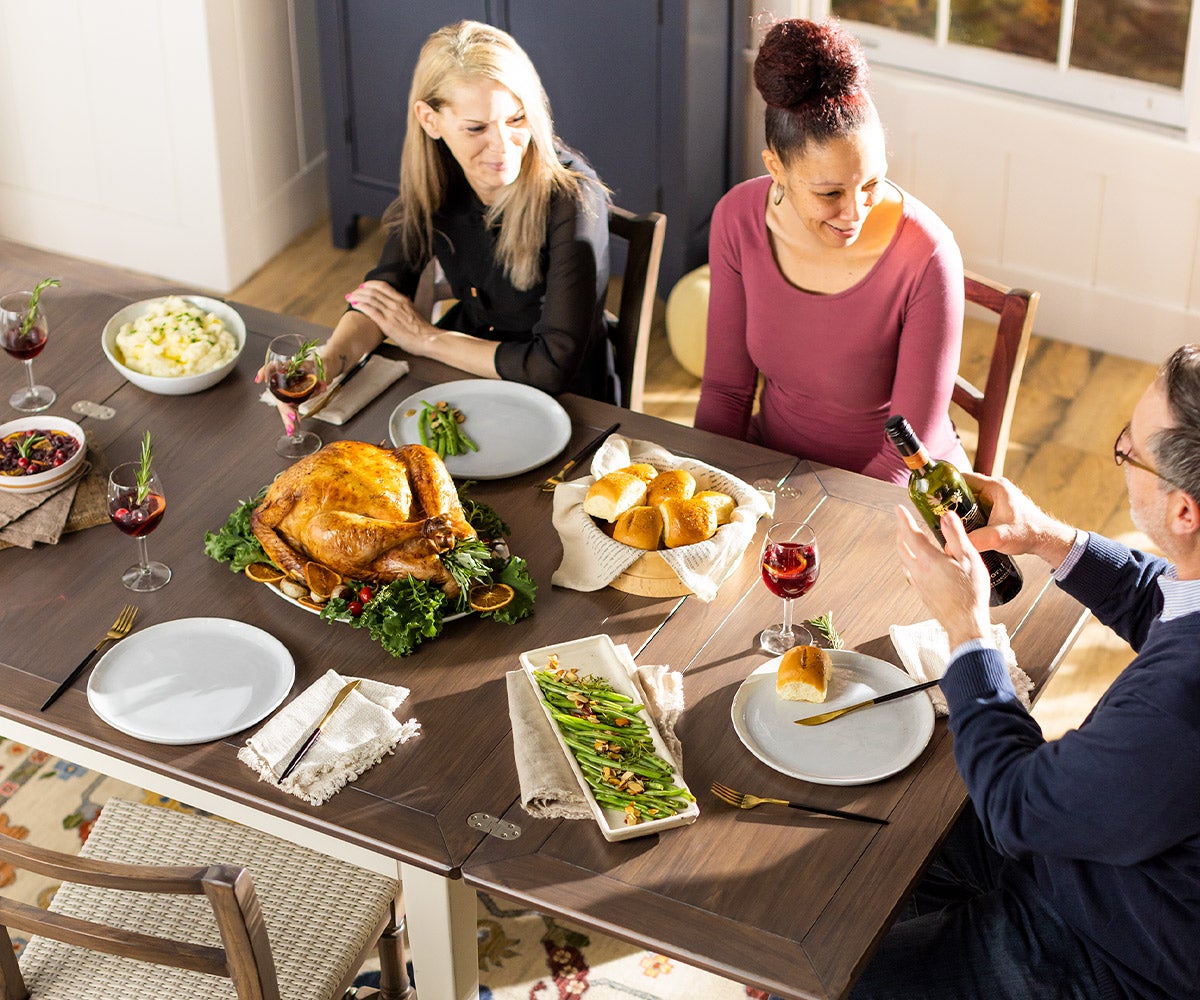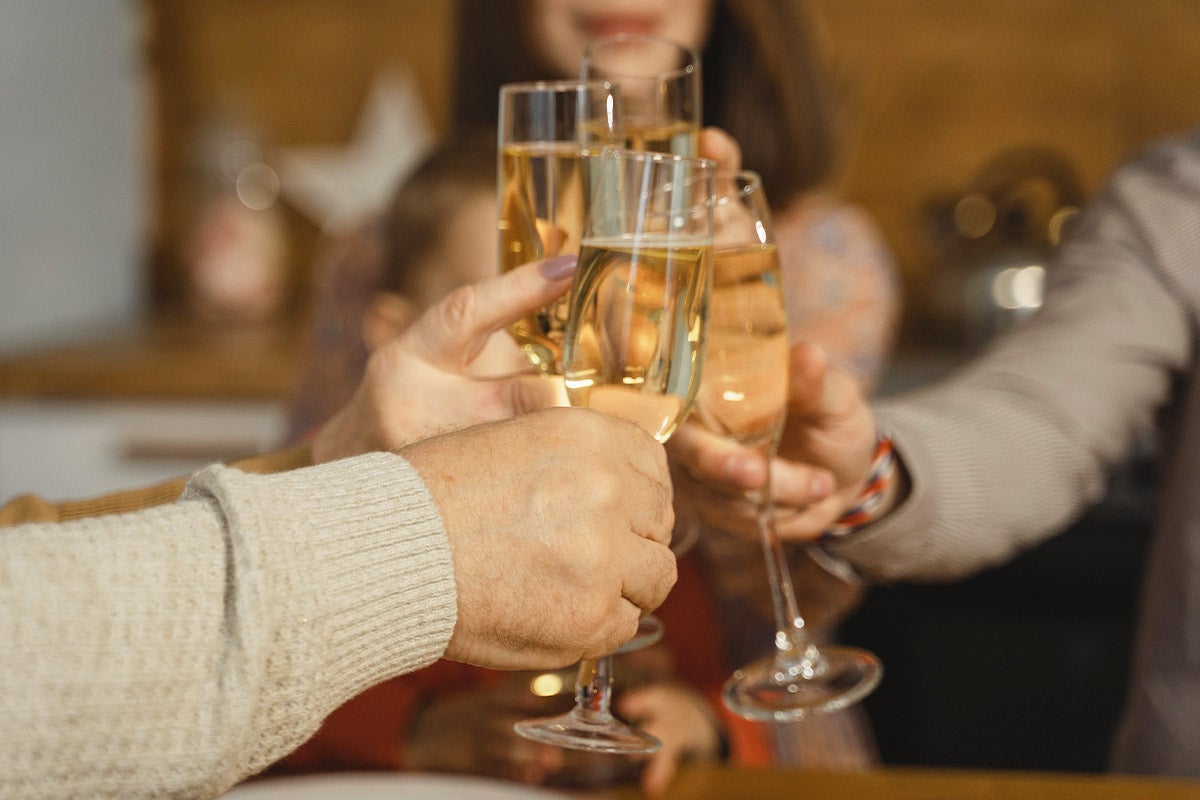 May the roof above you never fall in, and those gathered beneath it never fall out. Here's to health, peace, and prosperity. – Irish Blessing
Time flies, even if turkeys don't. – Barack Obama
As we express our gratitude, we must never forget that the highest appreciation is not to utter words, but to live them.
– John F. Kennedy
Even in the trials of life, if we have eyes to see them, we can find good things everywhere we look. – Joanna Gaines
We should certainly count our blessings, but we should also make our blessings count. – Neal A. Maxwell
Be thankful for what you have; you'll end up having more. If you concentrate on what you don't have, you will never, ever have enough. – Oprah Winfrey
It doesn't matter whether you are spending your Thanksgiving with a large group of friends and family, or just enjoying a small gathering. Taking a moment to collectively focus on thankfulness, gratitude and the reason for gathering is an important part of the ritual of Thanksgiving and other shared holidays. With that, we leave you with our favorite Irish toast. "To all the days here and after, may they be filled with fond memories, happiness and laughter." Cheers!
---
Find more fall ideas & inspiration from Plow & Hearth: