Skip to content
Skip to navigation menu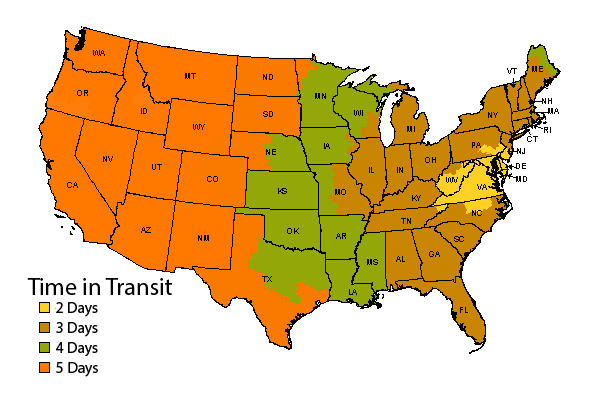 Delivery time estimates do not apply to personalized, large or heavy items (over 20lbs.) that require special shipping, items shipped directly from the manufacturer, or out-of-stock items.
Delivery estimates only apply to the contiguous United States. Saturday, Sunday and national holidays are not considered business days for these estimated transit days.
Company History
---
Founded in 1980 as a small country store, Plow & Hearth® has grown into a leading retailer of products for home, hearth, yard and garden. Successfully marketing these products through all three major channels - catalog, internet and retail stores - Plow & Hearth has evolved over the past 30 years into a multi-million dollar retailer whose products cover indoor and outdoor rooms, gardens, pets, personal comfort and care, safety and emergencies, weather instruments, storage solutions and gifts.

During the past 30 years, we have remained dedicated to the same principles that have guided us from the beginning, and to which we attribute our success: honesty, integrity and most importantly, our commitment to customer service.

The Early Years
In 1980, the husband-and-wife team of Peter and Peggy Rice, together with Michael Burns, founded Plow & Hearth as a small retail store amid the lush, rolling foothills of the Blue Ridge Mountains in Madison, Virginia. In an era when interest in alternative energy, family and self-reliant lifestyles was growing, Plow & Hearth opened its first "Essentials for Country Living" store. The building was solar powered and heated by a wood stove, and sold chainsaws, rototillers, wood stoves, country kitchen items, food preparation and preservation equipment, bird watching items, bulk seeds, lawn and garden tools and how-to books.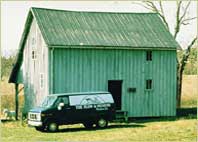 Our Catalog Headquarters, 1980.
Encouraged by the community's enthusiastic reception, the following year Plow & Hearth produced its first catalog, mailing 100,000 copies nationwide. Typical of a family-run start-up, Peggy Rice and her sister, Marty, filled the catalog orders from the old granary on the Rice's farm. The catalog successfully expanded operations beyond the Shenandoah Valley, and Plow & Hearth was profitable at the close of its first complete financial year. Within another year, catalog sales grew beyond the granary's capacity, and were moved to the back of the retail store.
By 1983, the expanding catalog mail order business was again outgrowing its space and was moved to a more suitable location: the old Farmers' Cooperative building in downtown Madison. That same year, in order to maintain the company's strong commitment to exceptional customer service, operations were computerized. And in 1984, a second retail store was opened in nearby Ivy, Virginia.

The Growth Years
From 1986 to 1990, the company experienced extraordinary growth. In 1986, Inc. magazine selected Plow & Hearth for its Inc. 500 Award, given to America's fastest growing private companies. We made the Inc. 500 list for four consecutive years, with five-year growth rates as high as 1,217%!

Rapid expansion forced catalog operations to move yet again, this time to a renovated textile mill, known as the "Silk Mill" in neighboring Orange County in 1989.

In order to reach more customers in our own community, in 1990 we moved our retail store from the small town of Ivy to the new Barracks Road Shopping Center in Charlottesville, Virginia. The new store gave us a unique sidewalk selling area which continues to bring customers into the store more than 20 years later.

The growing catalog and retail operation soon outgrew its corporate headquarters at the Silk Mill. Land with room for future growth and expansion was purchased in Madison County, and in 1995, construction began on a new 120,000-square foot, state-of-the-art distribution center.



Recognition
To ensure that the rapid growth of the 1980s did not alter our responsive, family-friendly way of doing business, we instituted a Quality Improvement Process (QIP), which became a core part of the Plow & Hearth corporate culture. Quality initiatives were implemented throughout the company, with problem-solving teams as the cornerstones of our quality efforts.

In 1994 Plow & Hearth was selected as a Finalist for the 1993 United States Senate Productivity and Quality Award (USSPQA) for the state of Virginia. The USSPQA is modeled after the nationally recognized Malcolm Baldridge quality awards and uses many of the same criteria for recognizing companies of outstanding quality. In 1995 the company was selected a USSPQA Medalist Winner, the highest award for quality bestowed upon an organization.

Three years later, we received the prestigious Award for Continuing Excellence (ACE) from the USSPQA. The ACE is awarded to past medallion recipients demonstrating sustained exemplary performance in quality and productivity.
Moving Ahead
Prompted by our environmentally conscious approach to business, Plow & Hearth joined the Direct Marketing Association's Corporate Environmental Stewardship Challenge. One of our model programs is Two for One®, in which we plant two trees for every one used in the production of our catalogs. In 2008 we launched the Campaign to Reforest America, which incorporates the Two for One programs as well as our support of the National Forest Foundation. During the first year of the program, we donated one million trees for planting in our home state of Virginia and in national forests across the country.

In 1996, Plow & Hearth was selected to host the Federal Executive Institute to train federal executives from across the country in quality management principles. Our Business/Education Alliance was selected to receive the 1996 Virginia Governor's Award for Educational Partnership. We also received a formal commendation from the Virginia General Assembly for work in promoting business/educational partnerships throughout Virginia, including working with students from the University of Virginia Darden Graduate Business School.

In 1997 Plow & Hearth was awarded the Industry Excellence Award by the United States Postal Service in recognition of progressive mailing practices in the mail-order industry.

Expansion
In 1998, the company joined the rapidly growing world of e-commerce, launching its first website. Within four years, the site earned a
Gold I.Merchant Award
, which recognizes excellence in website marketing. Also in 1998, a 60,000-square foot addition to the Plow & Hearth fulfillment center was constructed. Within two years, we outgrew the space yet again. A second expansion brought the fulfillment center to its current capacity. That same year, 1-800-FLOWERS.COM, a publicly traded company, purchased Plow & Hearth and the growth continued.
The turn of the century marked Plow & Hearth's 20
th
year of operation. To keep up with growing demand and ever-increasing industry competition, and to ensure that the company could continue to meet and exceed the level of service customers have come to expect, the fulfillment center was completely re-engineered with state-of-the art materials handling systems. This major upgrade dramatically increased the efficiency, speed and accuracy of the order fulfillment process.
The following year, an additional distribution center in Vandalia, Ohio was acquired to better serve our customers in the central and western states.
Two leading U.S. children's catalogs, HearthSong® and Magic Cabin®, joined our family in 2001. These two brands strive to enrich the lives of children and strengthen family relationships by serving as trusted sources of safe, enduring products that inspire creativity and imaginative play. Their emphasis on tradition, self-reliance and the importance of family has made them worthy additions to the Plow & Hearth family of brands.
In 2003, Plow & Hearth received the Madison Chamber Award, recognizing the company's contribution to economic growth and stability, and our commitment to improving the quality of life in Madison and the Commonwealth of Virginia. Plow & Hearth continues to support the Madison Council for the Arts by contributing time, talent and funding to Concerts in the Park, a series of free summer concerts solely for the enjoyment of the residents of Madison and surrounding counties.
We celebrated our 25th anniversary in 2005 with an outpouring of thanks to the many associates and friends of Plow & Hearth who were an important part of our quarter-century of tremendous growth. Also in 2005, the company acquired Wind & Weather®, a direct marketer of weather-related instruments, gifts and home and garden accents. Like Plow & Hearth, the company markets primarily through catalogs and websites and has attracted a loyal customer base. Wind & Weather moved its operations to Madison in October 2005.
Retail store operations expanded outside the state of Virginia for the first time in 2006. Two new stores opened in Maryland and a third store opened in North Carolina, bringing the total number of retail stores to eight. Plans are underway for continued expansion of our retail marketing effort. With all the expansion in the new century, another distribution center became necessary, so in 2006 Plow & Hearth opened a third distribution center in Reno, Nevada to bring more efficient service to our west coast customers.

Looking Toward the Future
In January, 2010 the company was acquired by Evergreen Enterprises, forming Plow & Hearth, LLC. The company's owners, Ting Xu and Frank Qiu came to the US from China when they were in college. They made Virginia their home and started Evergreen in 1993 when Ting and her mother began making and selling garden flags at the Virginia State Fair. Ting and Frank feel they are truly living their American dream and Evergreen Enterprises has grown to become a global manufacturing and wholesale company focused on home and garden décor.

Plow & Hearth had been a customer of Evergreen, so Ting and Frank had some background with the company. They realized that not only are the demographics of the end use customers similar but both companies have similarities in the longevity and dedication of the workforce. Joining two strong Virginia companies allows them to support the local economy and employ the workforce in several communities.

Ting and Frank have strong goals for Plow & Hearth and the associated brands. The top three initiatives focused on by everyone in the organization are providing value to customers through product and service excellence; making the company truly multi-channel by serving customers through our retail stores, catalogs and online; and offering customers the best products for hearth, home and outdoor living in the tradition that has made Plow & Hearth strong for so many years.

As we celebrate our first 30 years of business, much has changed since the first "country store" opened. And though Plow & Hearth continues to grow, we've remained faithful to the core values that have been so instrumental in our growth and success. These include honesty and integrity, treating customers the way we expect to be treated, offering only quality products we would use ourselves, and guaranteeing 100% customer satisfaction with every purchase.
The Plow & Hearth Guarantee