Skip to content
Skip to navigation menu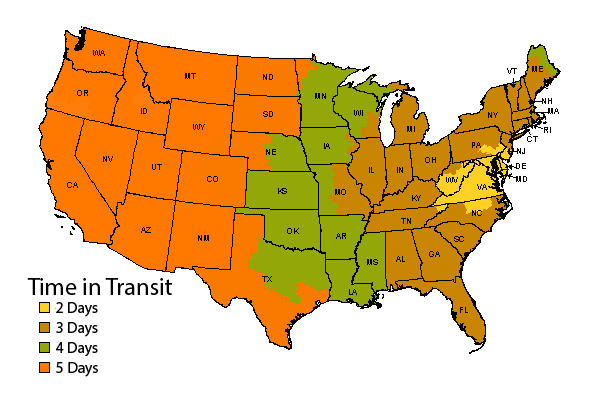 Delivery time estimates do not apply to personalized, large or heavy items (over 20lbs.) that require special shipping, items shipped directly from the manufacturer, or out-of-stock items.
Delivery estimates only apply to the contiguous United States. Saturday, Sunday and national holidays are not considered business days for these estimated transit days.
Fire Pit Fun 101: The Basics

Why Have One?
Enjoyment
What is more relaxing than sitting near an open fire on a clear night? If you answered sitting near an open fire on a cool Autumn evening, or enjoying a close gathering of friends and family around a roaring fire, you'd be correct.
Fire pits allow you to spend more enjoyable time outdoors. Warm up the colder nights of the year and stay outside just a little bit longer by gathering around a toasty campfire. People have been gathering around fires since the actual dawn of time and it isn't hard to understand why.
Versatility
Fire pits allow enjoyment of the great outdoors in all four seasons. Their uses extend well beyond just having a dedicated place for roasting marshmallows. Fire pits are helpful in reducing unwanted pests from your outdoor area (we're talking about you, pesky mosquitos and other biting insects). They radiate warmth and light, allowing you and your family to stay outside just a little bit longer. Lastly, you can cook with them! Wood-burning fire pits make wonderful open-air grills, turning your back yard or outdoor area into a rugged kitchen.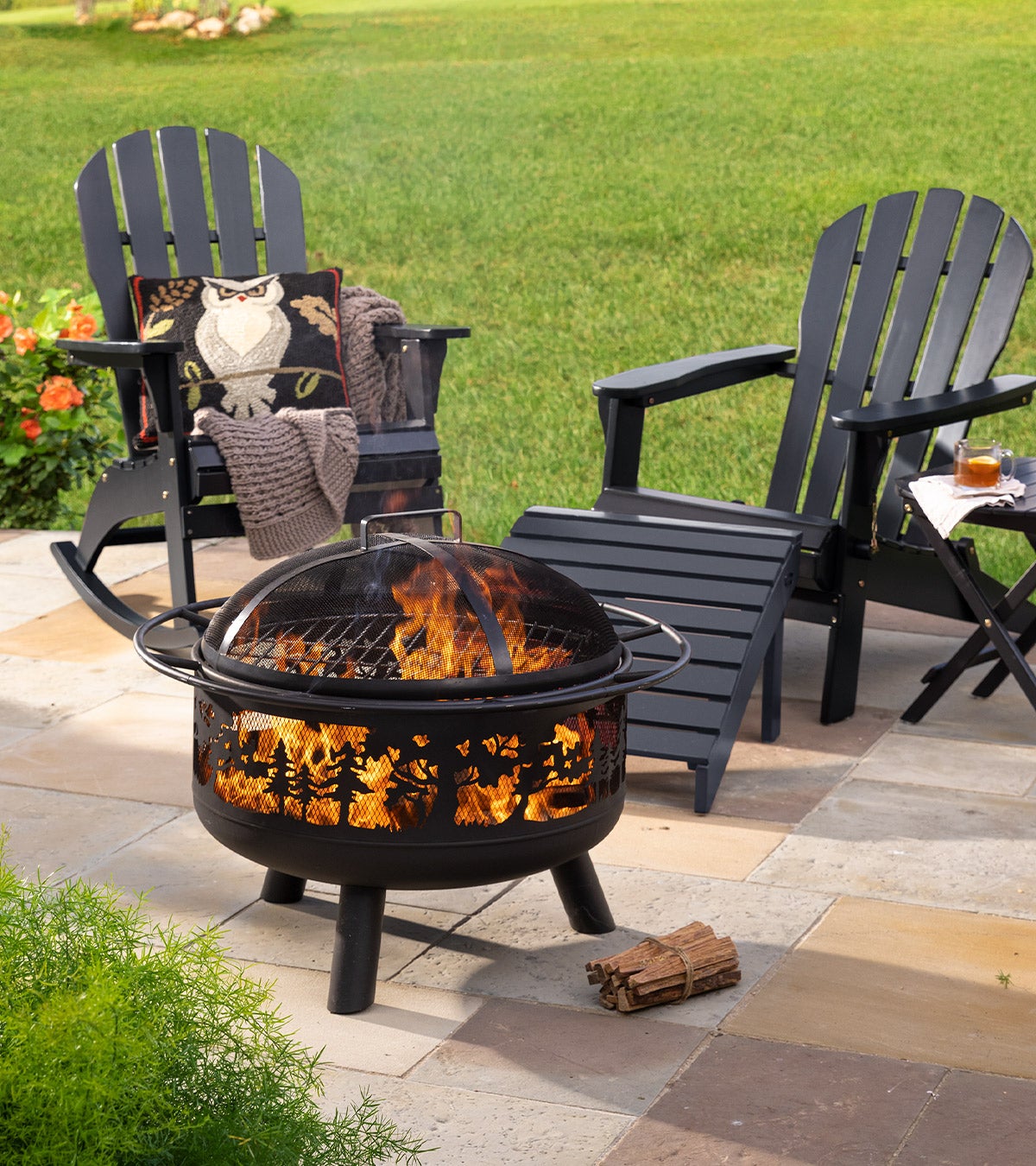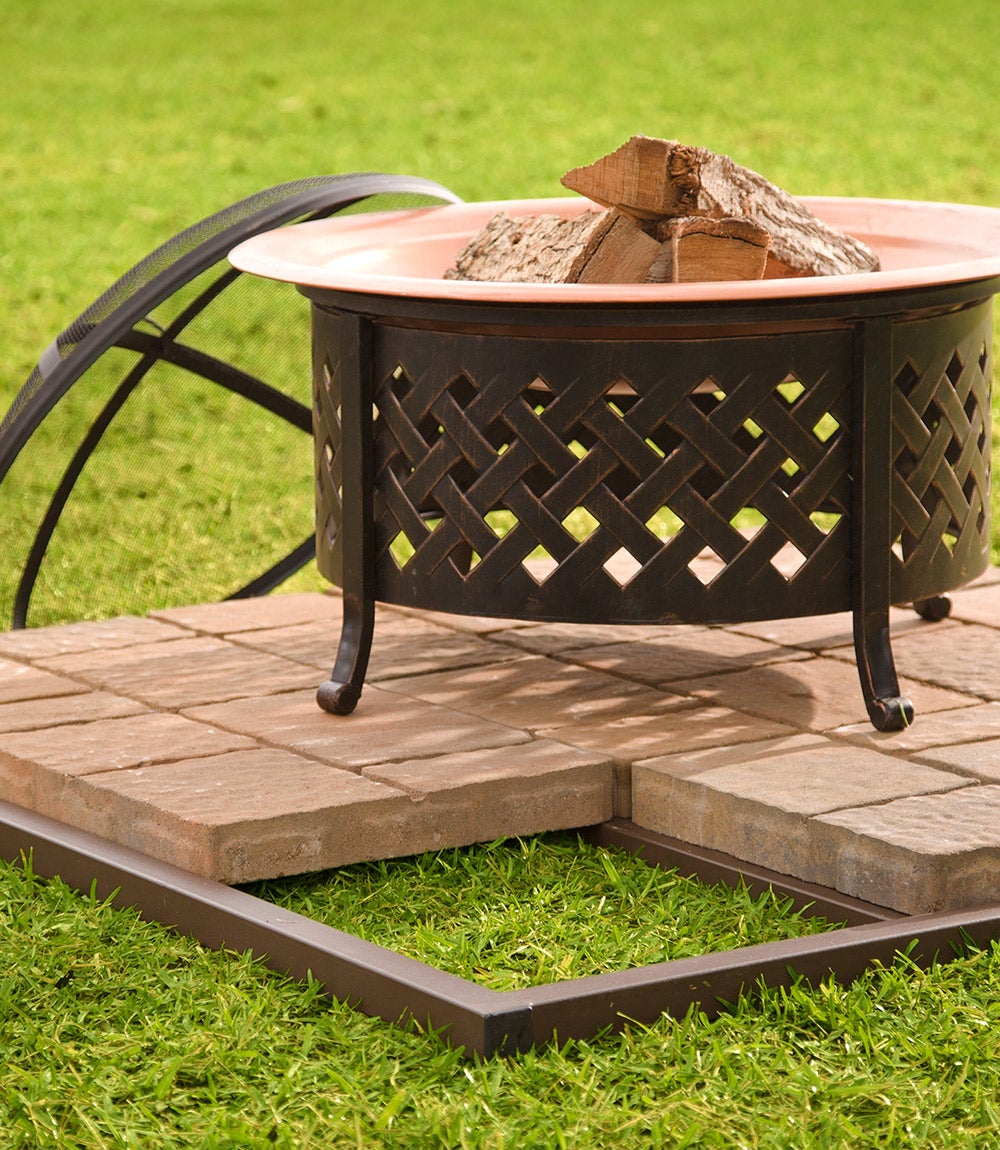 Safety
Location
You need to make sure your fire pit is in an appropriate location. Minimize the risk of stray embers catching fire. Make sure the ground is level and place the pit 10-20 feet away from anything that could catch fire. This also includes the area above the fire pit. Do not place the fire pit directly on a flammable surface such a wooden deck.
Best Practices
Have some water at the ready in case you need to quickly put out the fire.
Have proper fire handling tools and gloves.
Never use gasoline, lighter fluid or kerosene to get the fire started. These can combust quickly, and get dangerously out of hand.
Never leave the pit unattended, including the burning coals once the fire has died down.
Keep extinguishers handy; garden hoses, buckets of sand work great.
Extinguish flame by sprinkling with water, using a shovel to mix embers and ash until they cool down.
Wood vs. Propane
The two primary fuels available for outdoor fire pits are wood and propane. Both fuels allow you to enjoy beautiful heat and light while relaxing in your outdoor area, but beyond that, there are some serious differences to take into account when considering an outdoor fire pit. You will need to think about how you will use your fire pit, the location, and the ambiance you are looking to create.
Wood-Burning Fire Pits
A wood burning fire pit is an experience for all five senses. Feel the heat and see the beautiful light radiating from your fire pit. Hear the cracks and pops of escaping embers and taste the char on a roasted marshmallow. Best of all is the smell! Countless memories reside in the rich, smoky scent of a campfire. Every time I smell a wood fire I am instantly transported to my childhood field trip to Jamestown where the air was thick with the smell of smokehouses drying meat and canoes being hollowed out by fire.
Wood-burning fire pits require much more preparation, tending and cleaning than their propane counterparts, but in my opinion, that is one of the benefits. I think there is something quite relaxing about chopping and splitting firewood, and arranging it in an organized stack. In this fast paced world, it is really satisfying to take some time and do something the old fashioned way.
Use wood you have on hand. Fire pits can be free to fuel, using sticks and piece of wood from your yard. You can really burn any kind of wood in a fire pit. Kids love collecting sticks!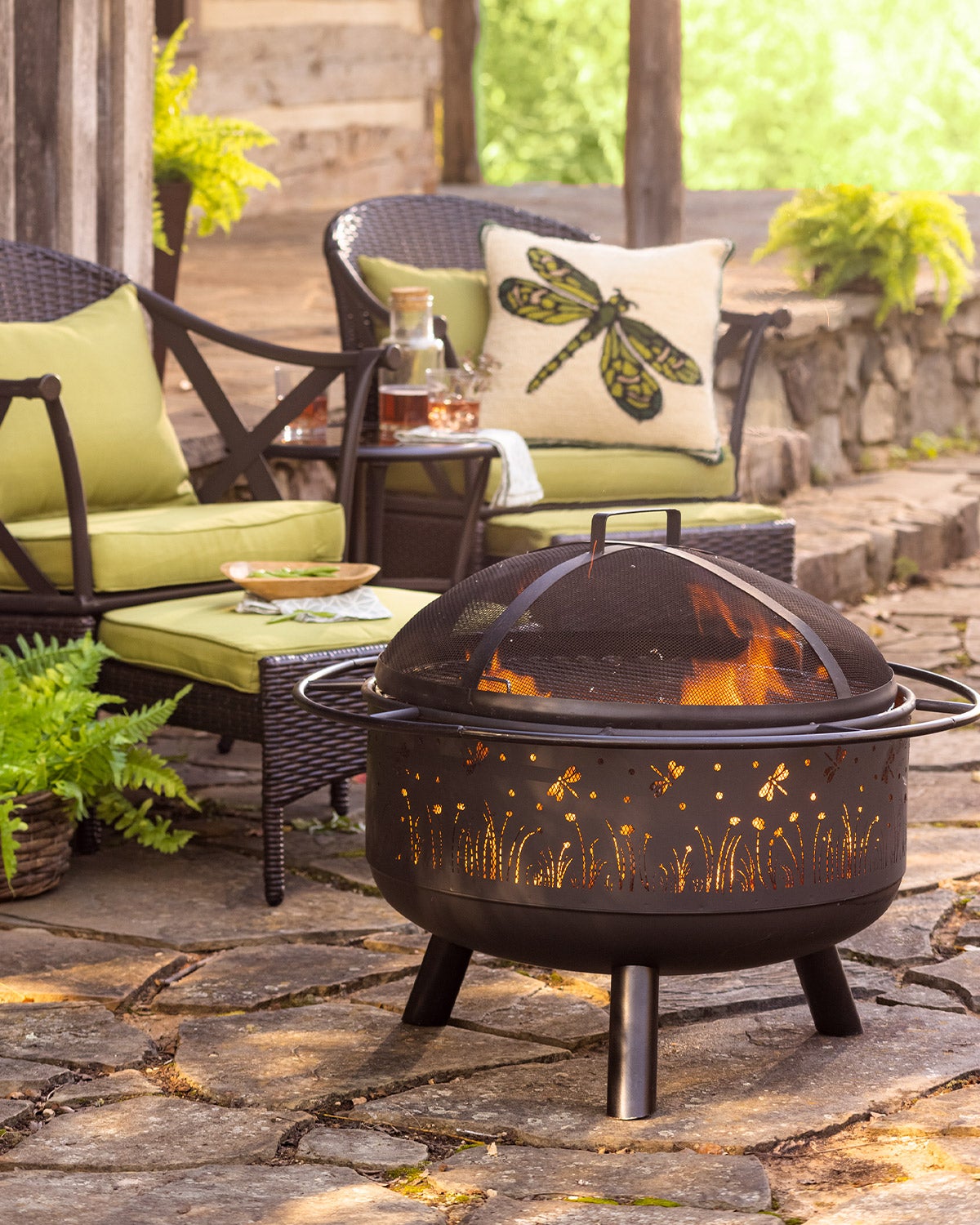 Propane Fire Pits
If you love the idea of gathering around a warm fire in the evening, but you aren't crazy about sourcing, collecting and managing firewood and cleaning ash then a propane fire pit may be the perfect solution for you.
Propane fire pits provide convenience at a level that just doesn't exist with wood-burning pits. Simply flip a switch to turn on the fire. No need to collect, store, maintain or deal with firewood at all. Propane is a clean-burning fuel, providing the added benefit of a smoke-free fire. You also have more precise control over the flame. This, combined with their smaller footprints compared to wood-burning pits, make them more practical for smaller outdoor areas.
Most propane tanks last quite a long time, even with regular use; however, since you can't go out to your yard and pick up a few more sticks when the propane runs out, it may be a good idea to have a second tank handy in case you run out.
Propane is a highly flammable gas and needs to be treated and stored as such. It is incredibly important to follow all manufacturer safety precautions when working with a gas fire pit.
More Fire Pit Fun
Now that you have your fire pit figured out, it's time to think about what you need to maximize your time around the fire and the fun.
Seating
For even more relaxation potential, add some of our incredible outdoor furniture to your fire pit area. Our Reclaimed Wood and Iron Benches, and Polywood Chairs make great, permanent seating solutions, while our 5-Position Chairs and Bamboo Folding Camp Chairs are both great for more impromptu seating that still looks amazing. If you are looking for a more modern take on classic outdoor comfort, take a look at the May River Chairs and Seating Collection.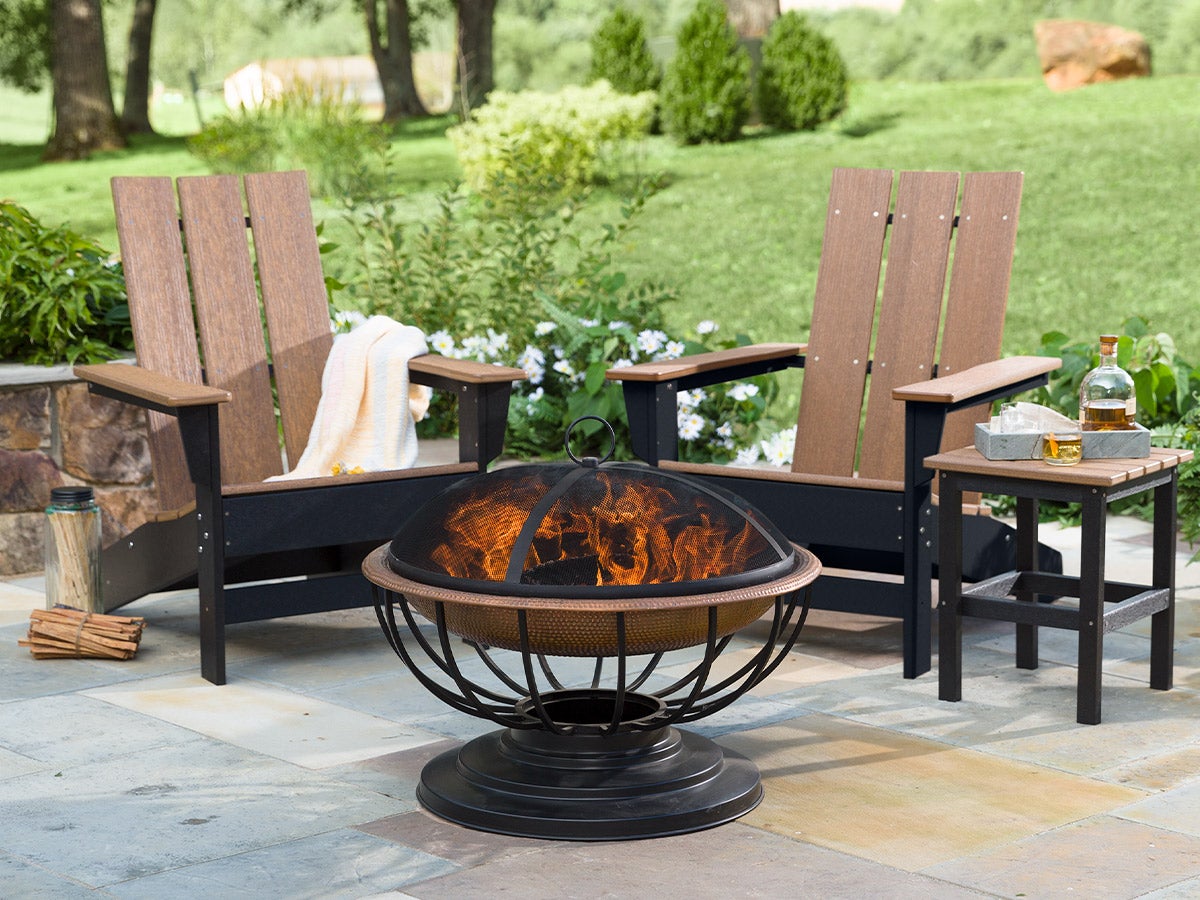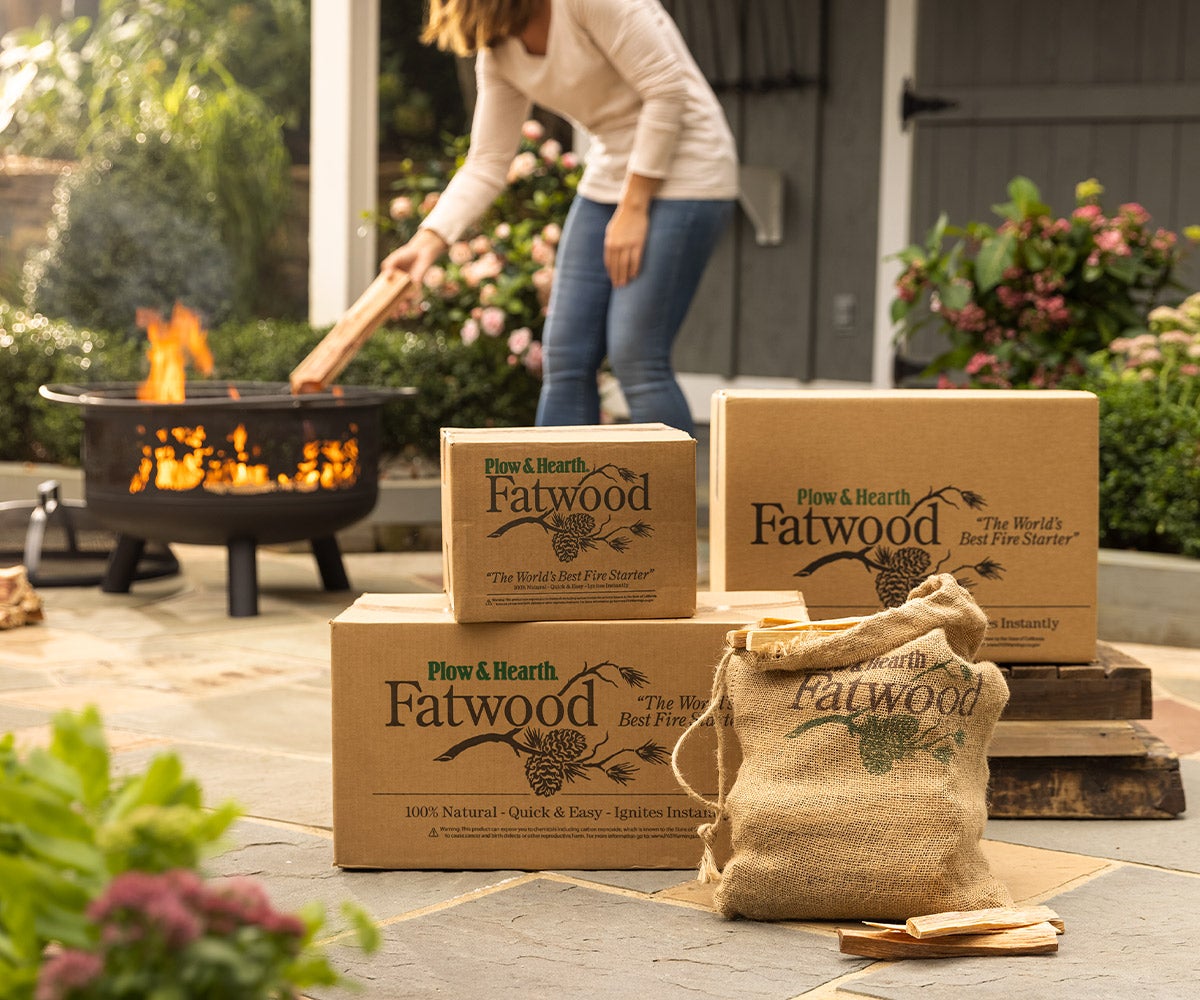 Accessories
This great device is designed to help you move burning logs from a safe distance and also works great to tend to and stoke a fire.
This is the best natural fire starter on the market. We all use it and our customers can't live without it!
Extend the life of your metal fire pit by keeping it protected when not in use. Our covers shield your fire pit from weather, leaves, and debris, and allow you to easily keep your fire pit clean, season after season.
This product was designed for fireplace use, but it is equally effective at getting a fire pit roaring quickly and easily. Just be sure to store it in a covered area.
Most fire tools are made from cast iron, which is very durable, but easily develops rust. These stainless steel fire tools can live outside and help you tend to your fire for many years to come.
This versatile product allows you to use your fire pit as a table, keeps the pit clean, and also works to snuff out a fire, blocking most smoke and embers, for a much cleaner way to extinguish your fire.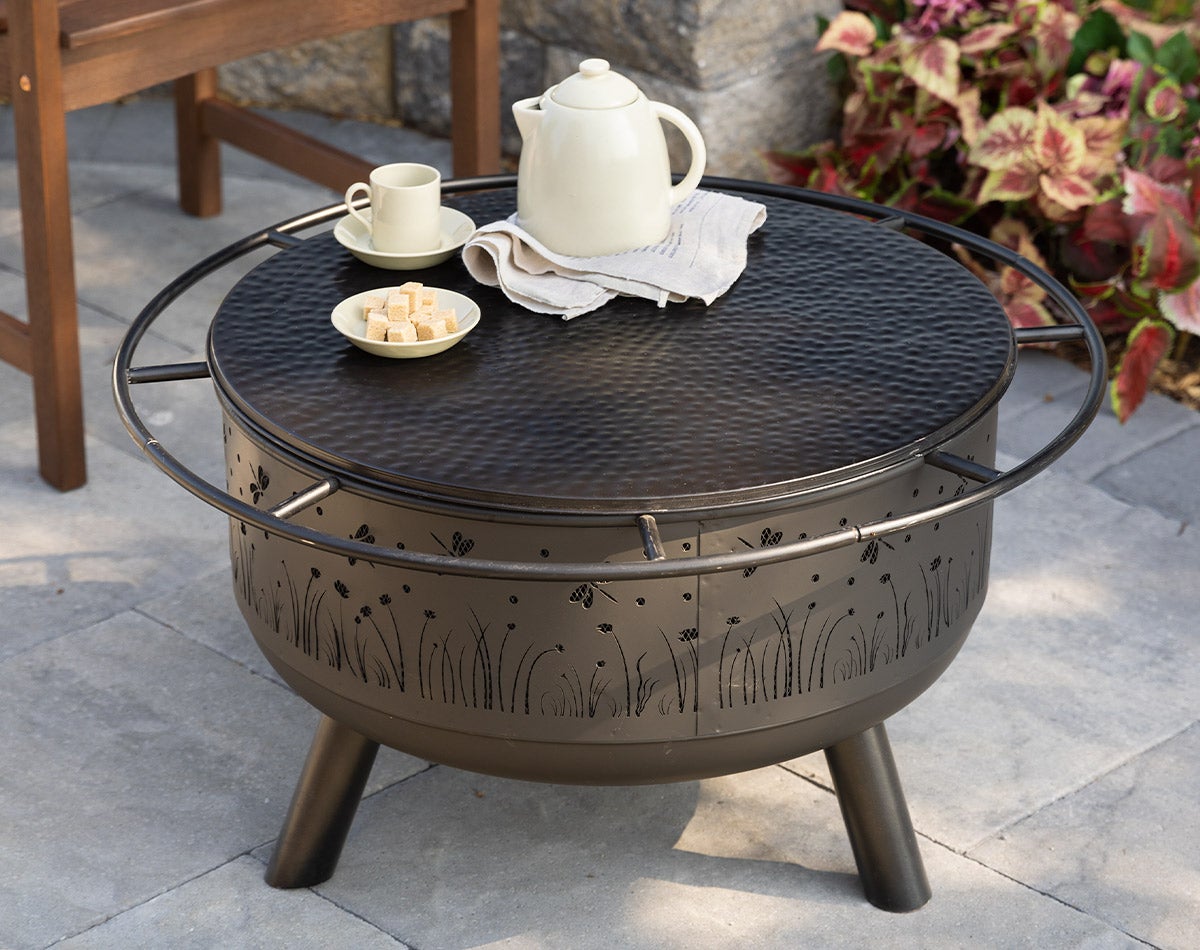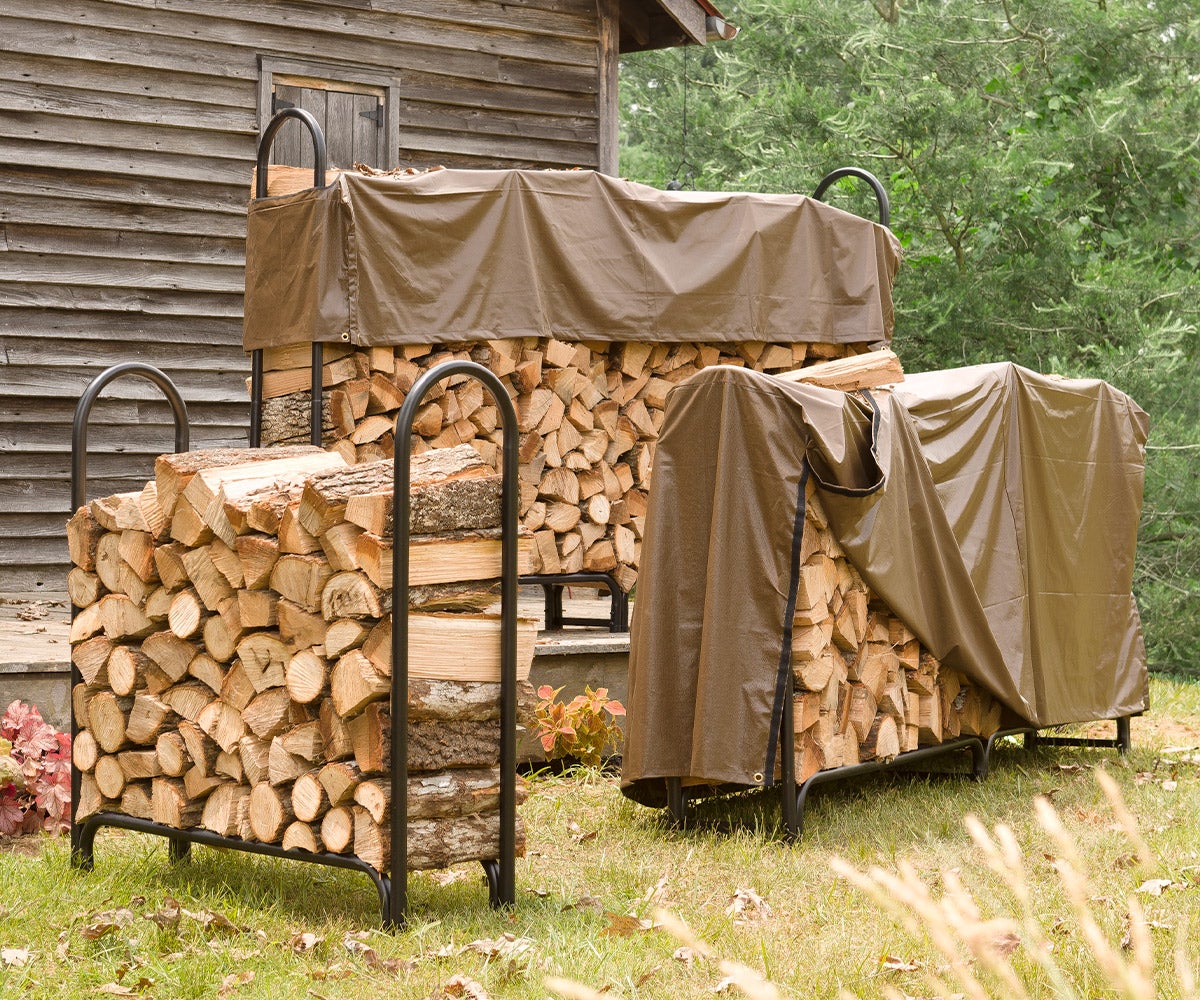 Log Storage & Management
Keep a ready supply of seasoned firewood handy and you'll always be able to gather 'round a cozy fire whenever the mood strikes.
Keep essential firewood handy and dry with our heavy-duty log racks. They come in multiple sizes and the optional covers protect your firewood from rain and snow, keeping it dry and ready to burn in any season.
Easily move firewood from your wood pile to the fire pit with our Rolling Wood Cart with cover. Think of this as one of our log racks with wheels, complete with optional cover to keep your supply dry and protected.
As long as people have been gathering together, they have been doing so around the warmth and light of the fireside. Add this timeless ambiance to your outdoor space with one of our incredible fire pits.
---
More Fire Tips and Inspiration from Plow & Hearth: