Skip to content
Skip to navigation menu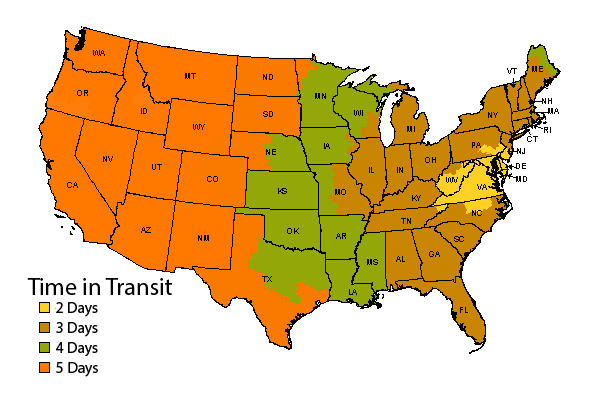 Delivery time estimates do not apply to personalized, large or heavy items (over 20lbs.) that require special shipping, items shipped directly from the manufacturer, or out-of-stock items.
Delivery estimates only apply to the contiguous United States. Saturday, Sunday and national holidays are not considered business days for these estimated transit days.
BEE-utiful Beneficial Bees
Ways to Help & Support These Proud Pollinators
As the weather warms and we step back outdoors, man's best friend has already been hard at work. No, not dogs – bees!
Bees play a vital role in our ecosystem. Not only do they make honey, but their pollinating stimulates so many crops that humans eat. Three-fourths of the world's flowering plants and about 35% of the world's food crops depend on animal pollinators to reproduce. However, due to loss of habitat and other environmental factors, the bee population has started to decline, leading to mass efforts to help and support this little black and yellow pollinator.

Bee-nefits
Bees are critical to pollination, but also produce many other helpful products. As any sweet lover knows, one of those products is honey! We associate bees with honey, but only honeybees and bumblebees produce it, with honeybees being the only type to make a surplus for human consumption. All bees contribute to pollination (yes, even those pesky carpenter bees) but industrious honeybees create the lion's share of products.
Honey has anti-fungal and anti-bacterial properties which makes it not only a delicious sweetener, but also a helper in assisting humans to fight off infection. Honeybees make a surplus of honey, anywhere between 10–200 lbs. in a year. Under the perfect conditions, honeybees produce up to 10 lbs. in a single day!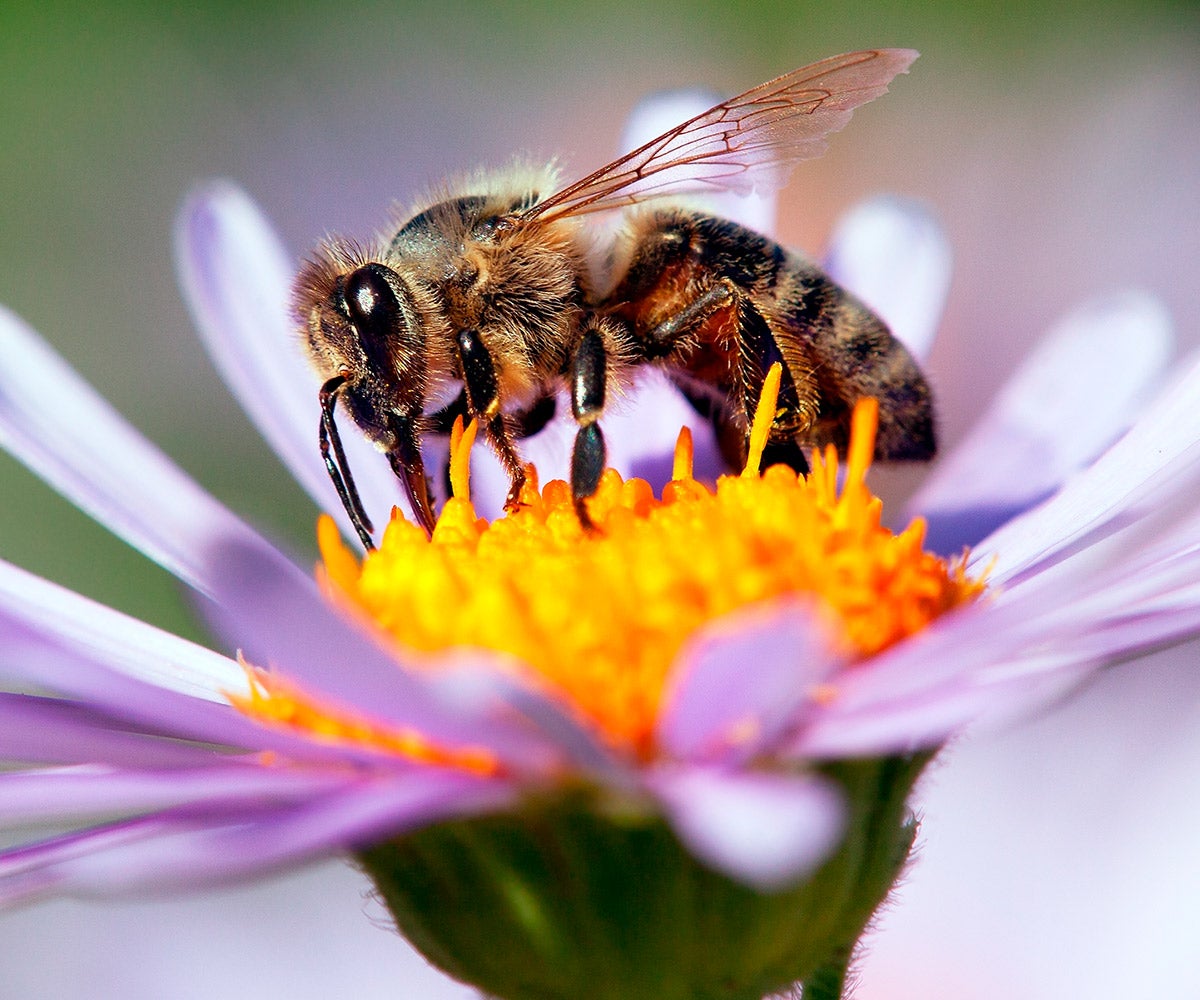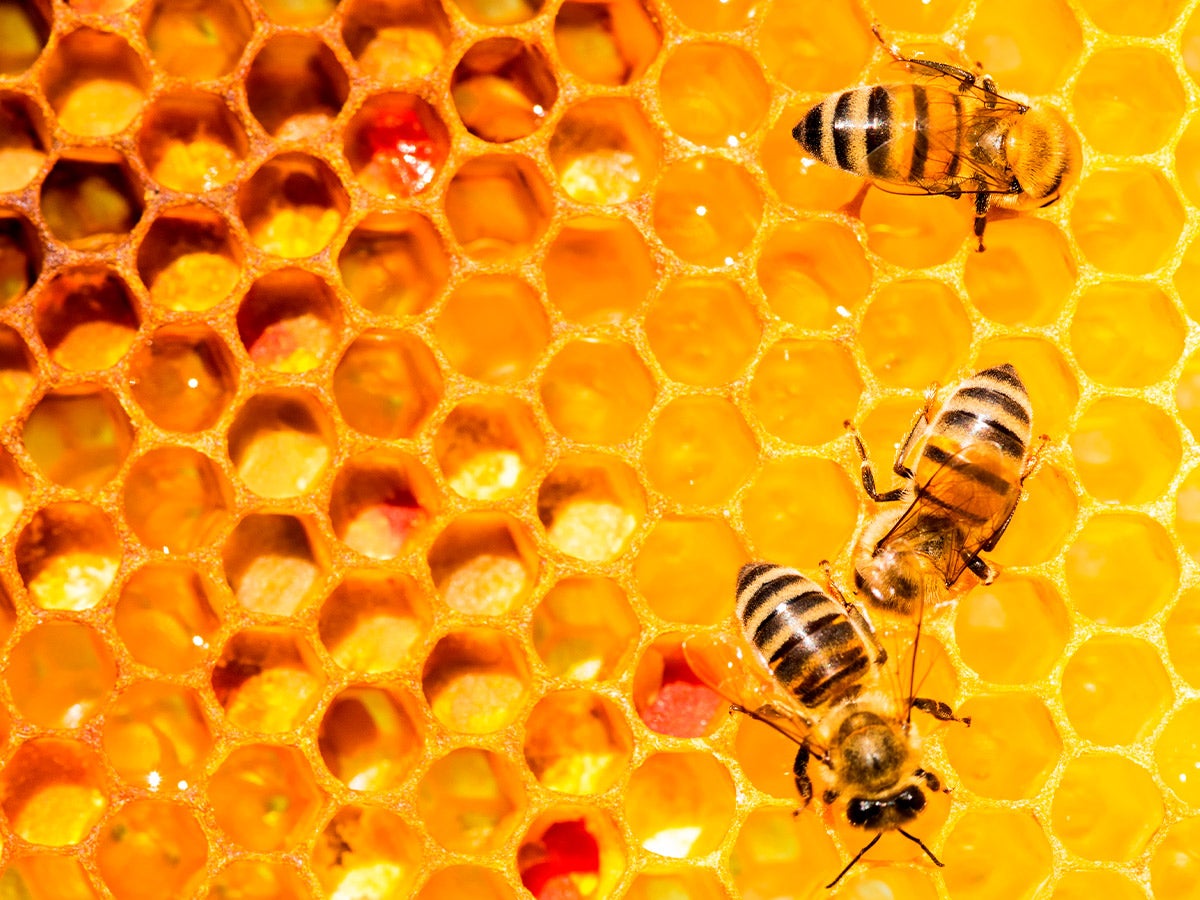 Other beneficial bee products include:
Wax – bees create wax and then use it as part of the structure of their hive; we humans then use the wax in candles, soothing balms and healing salves
Propolis – possesses anti-microbial properties and is mainly used to heal burns
Royal Jelly – harvested from the queen cells of beehives and contains vitamins and antioxidants to treat medical conditions, such as hay fever, PMS, dry eye, collagen production and more
Bee venom – although it's the most unusual item on this list, bee venom has benefits in treating certain medical conditions, promoting skin health and reducing inflammation
A Humble Home for Bees
Almost 90% of wild plants depend on pollination from bees, the majority of which are native bees. But habitat loss is one of the greatest threats to bees today. By providing a shelter for bees, you can help to conserve and restore native populations of these fantastic, friendly, super pollinators.
So, if you're looking for a new outdoor project, building a home or setting up a shelter for beneficial bees helps the environment and keeps the cycle of pollination going. They do make friendly neighbors as well, as they're not aggressive. Creating a safe haven for bees is a great way to help bees to thrive and ecosystems to flourish.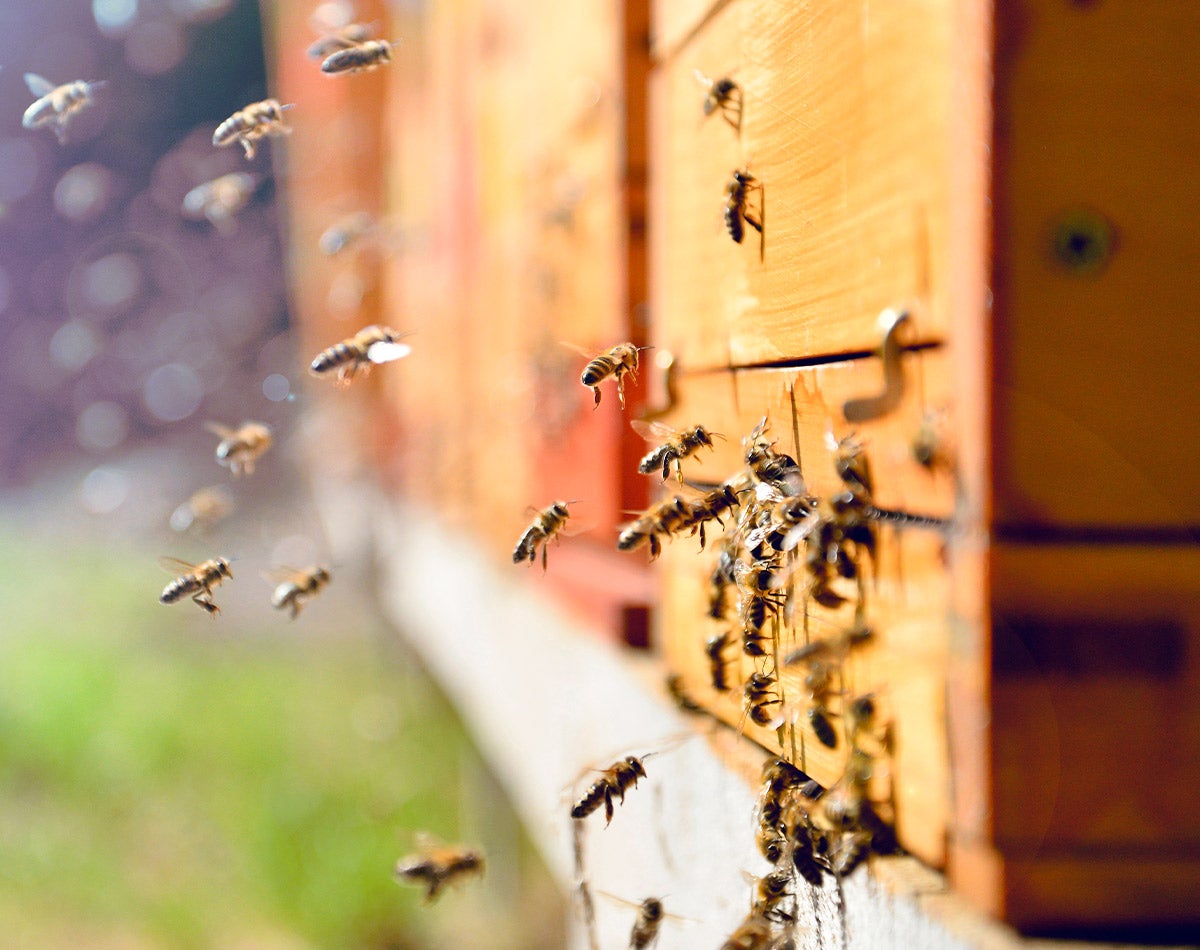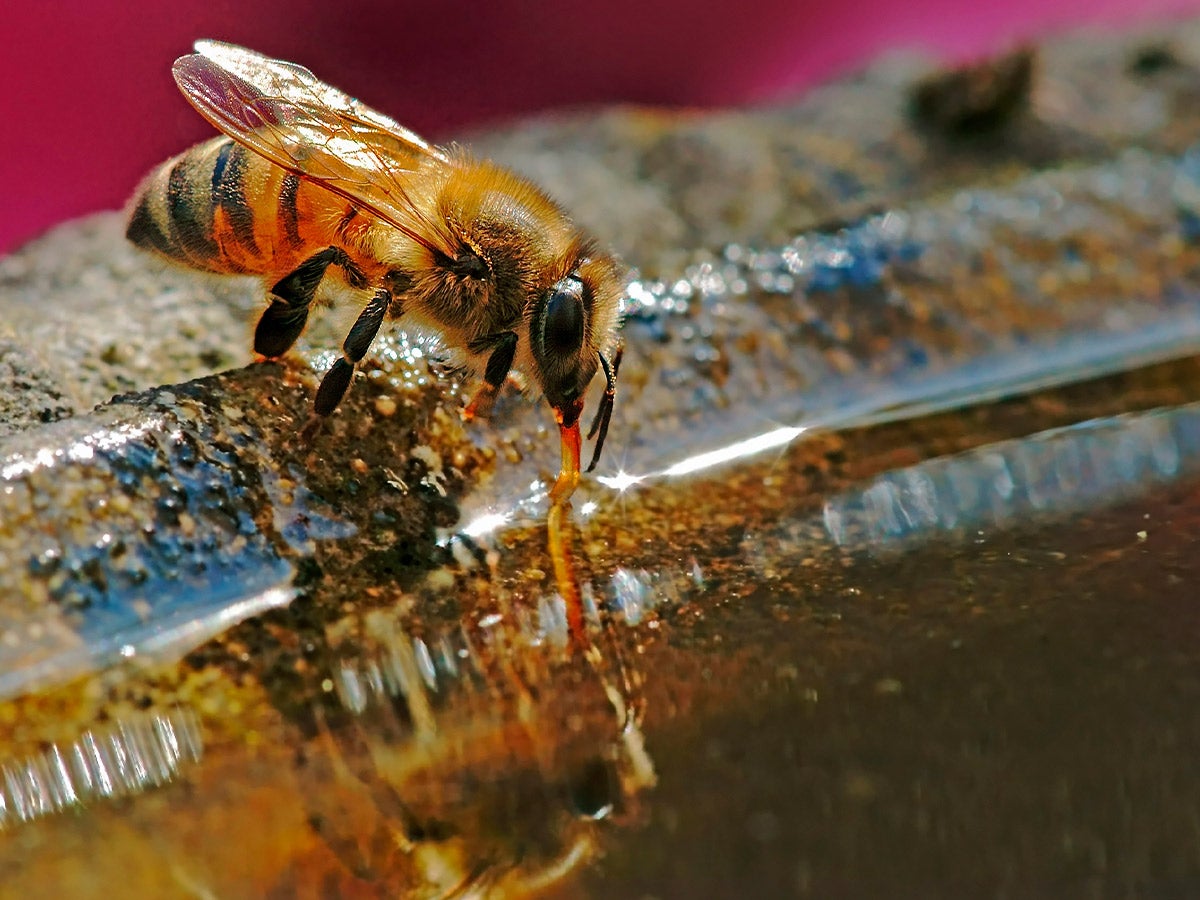 Bees Need Hydration Too
Our feathered friends aren't the only ones that need water in our backyards for drinking and bathing. Another way to help our bee population is by providing beneficial water to bees and other pollinators, such as butterflies.
Birdbaths are ideal for letting bees take a sip. The basin's shallow nature allows bees to perch and drink since they can't swim. If you have a birdbath or a shallow dish set it out on a patio, deck or in the garden or amongst landscaping for all our pollinating helpers. You can easily add pebbles or river rocks to create extra landing points for bees to rest and hydrate.
Bee-Favorite Foods & Flowers
To help support the bee population and ecosystem, you can plant bee-loving flowers and foliage in your yard. Anise hyssop, aster, black-eyed Susan, clover, lavender, sage and zinnias are all great for attracting bees. Make sure to stagger flowers based on their bloom times as this will aid bees in getting that last burst of nourishment before the cold winter months.
Not all of us want to become full-blow beekeepers; but assisting our bee friends with protected habitat, water, food and nesting sites helps these critical pollinators while also bolstering local biodiversity. Even these small ways of helping stimulate pollination benefits us all!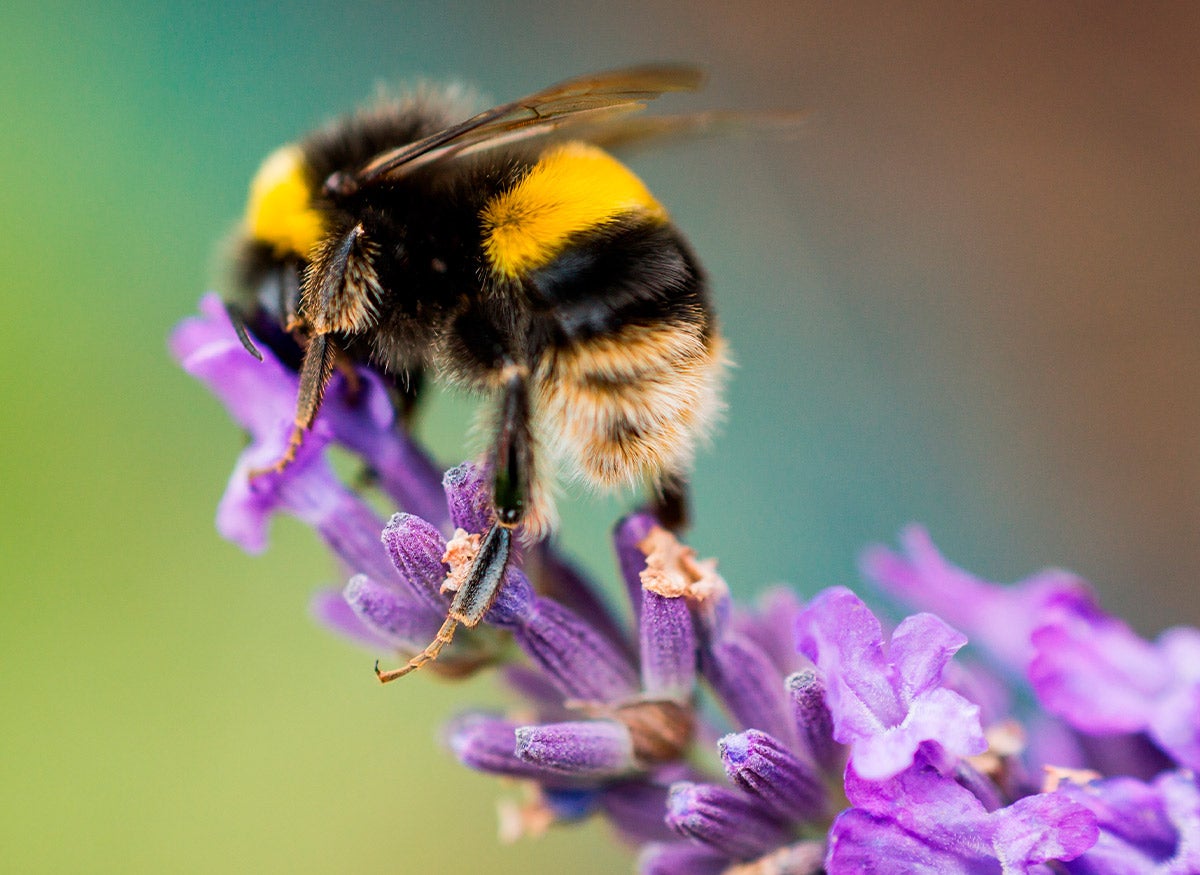 ---
Celebrate beneficial bees or give the perfect gift to a bee-loving friend:
---
Learn more ways of helping pollinators and supporting backyard wildlife: