Skip to content
Skip to navigation menu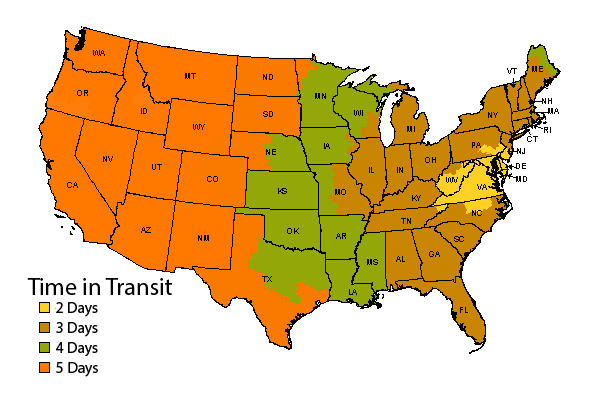 Delivery time estimates do not apply to personalized, large or heavy items (over 20lbs.) that require special shipping, items shipped directly from the manufacturer, or out-of-stock items.
Delivery estimates only apply to the contiguous United States. Saturday, Sunday and national holidays are not considered business days for these estimated transit days.
New Year, New Energy
Recharge Your Home with Feng Shui
Looking for a way to create a happier, healthier home for the New Year? Look to the East for inspiration – Feng Shui is the art of arranging your home to increase the flow of positive energy within it and yourself. Our introduction to this ancient practice makes it easy to get started today!

A Very Brief History
Originally practiced in China over 3,000 years ago, Feng Shui is rooted in Taoism. Its name translates to "the way of wind and water."
Practitioners of Feng Shui work to balance the chi, or life force present in all things, by strategically placing furniture and items representing the 5 elements in throughout your home. When done correctly, Feng Shui results in optimal energy flow, good luck, good health, improved fortune and happier personal relationships.
The Basics
Chi
Energy comes in and out through the openings of your home. By focusing on the home's openings – windows, doors, chimneys, etc. – you can encourage good chi to enter your home and bad chi to exit (or, better yet, never come in at all).
The Five Elements
When placed correctly, the 5 elements – wood, water, metal, fire and earth – can alter the flow of chi to meet your needs.
---
Wood
A balanced wood presence can encourage creativity, expansion, growth, strength and flexibility. Too much or too little wood promotes rigidity, stagnancy, stubbornness and depression.
Actual wooden objects can represent this element or tall vertical items that resemble the trunks of trees, faux, fresh or potted plants, or natural fabrics like cotton or linen are useful "wood" accents.
---
Fire
Fire increases passion, boldness and inspiration when applied in the right amounts. An imbalance of fire can result in anger, impulsivity, lack of self-esteem and coldness.
Fire can be represented by actual fire – think candles, fire places, sunlight – or shades of red, pink or purple, electronics and animal prints.
---
Earth
Earth affects physical strength. Balanced earth creates a feeling of stability and grounding, but an over abundance or lack of earth can generate heaviness, chaos, sluggishness or disorganization.
Bring earth into your home with earth tones, square or rectangle shapes, low, flat surfaces and images of landscapes.
---
Metal
Metal influences the mind and when used properly it promotes clarity, righteousness and organization. Out of balance, metal can encourage putting your foot in your mouth, over cautiousness, carelessness and being hyper-critical.
Metals of all kinds are helpful in representing this element as well as oval or round shapes, the colors silver, gray or white, rocks and stones.
---
Water
Water works its magic on spiritual matters and emotions. Ideally, water nurtures inspiration, wisdom, and insight. Improperly used, water can leave you feeling overwhelmed, lonely and stressed.
Welcome the influence of water into your home with water features, reflective surfaces like mirrors, free form shapes and dark color palettes.
---
Quick & Easy Ways to Practice Feng Shui Today
Open your doors and windows to welcome energy into your home.
Place beds so that the head and foot are not facing a door or window – this prevents the energy stored during rest from escaping.
Include all 5 elements in your décor to promote ideal balance.
Maximize your chi without adding clutter by incorporating accents and furniture that represent multiple elements.
---
Feng Shui is an ancient art with a rich history and many nuanced "rules" and guidelines. Start small by recognizing the existing elements in your space and making incremental changes and tweaks to create a more peaceful, restorative and productive home for your family.