Skip to content
Skip to navigation menu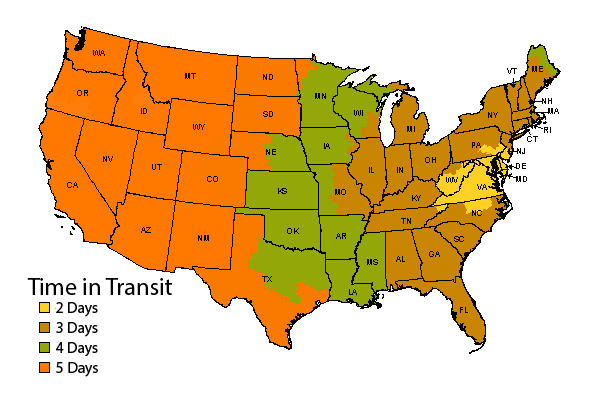 Delivery time estimates do not apply to personalized, large or heavy items (over 20lbs.) that require special shipping, items shipped directly from the manufacturer, or out-of-stock items.
Delivery estimates only apply to the contiguous United States. Saturday, Sunday and national holidays are not considered business days for these estimated transit days.
Carefree & Beautiful:
"Faux Real" Plants Elevate Any Space
Let's face it, not all of us are lucky enough to have green thumbs and tend to kill any unfortunate plant that comes into our care. There's nothing worse than waking up to find your green friend looking yellowed and droopy, or brittle and brown. Artificial plants have always been an alternative, but artificial meant just that—plastic-y leaves and stems that felt more of an eyesore than anything else.

A bad reputation is hard to shake, however recent trends have brought back plants in a major way and not just real plants but faux as well. Artificial plants have gotten a major makeover since when they were first introduced, and the ones being sold today can be hardly distinguishable from the real deal. So fear not—if you've been called a "plant killer" here's how "Faux Real" plants are the choice for you!
---
No More Over Or Underwatering
Real plants have their own requirements as to how much water and sun they need, and there's a delicate balance between "not enough" and "too much." With our busy lives and schedules, it's hard to remember the plant's routine on top of it all, which has led to more than a few plants with soggy bottoms. Enter the fabulous faux plant.
No watering, no pruning, and no repotting—faux plants give you the look without the hassle. The freedom of faux allows you to set it and go and not mess it with it again. Its addition can brighten up any space, and you get the peace of mind that comes with hassle-free décor.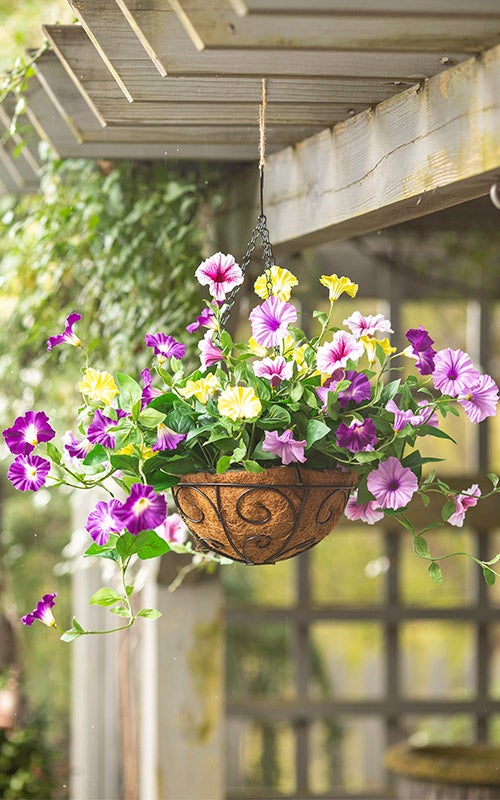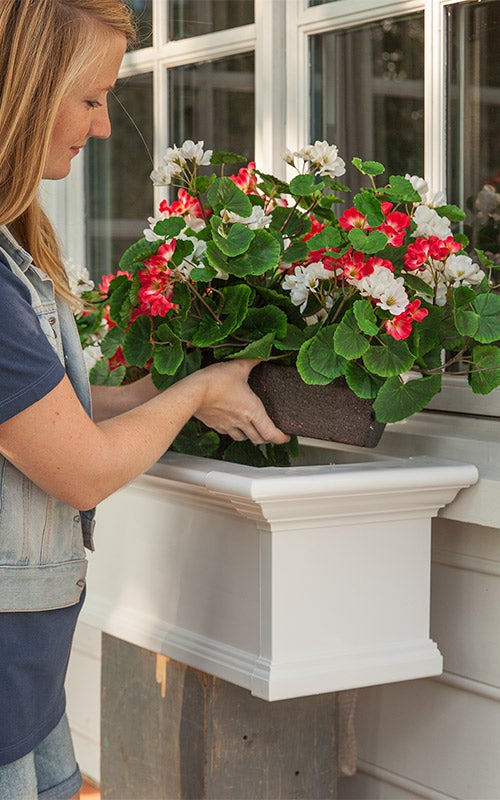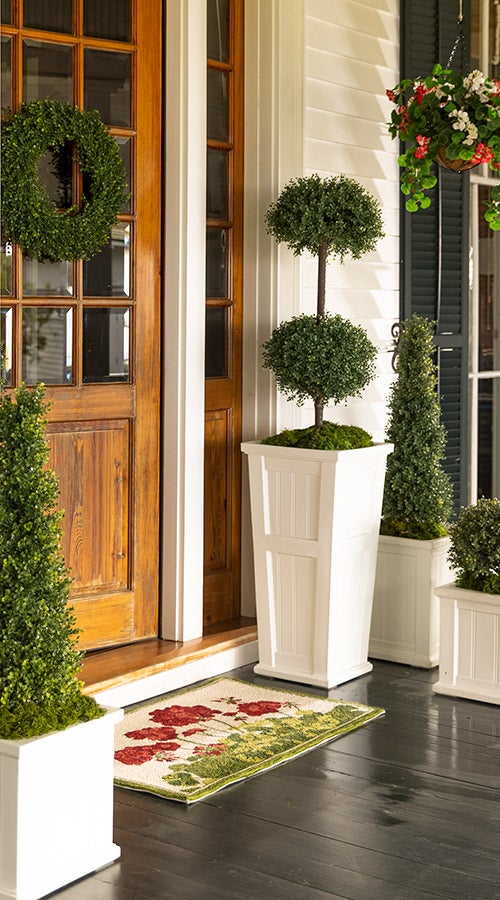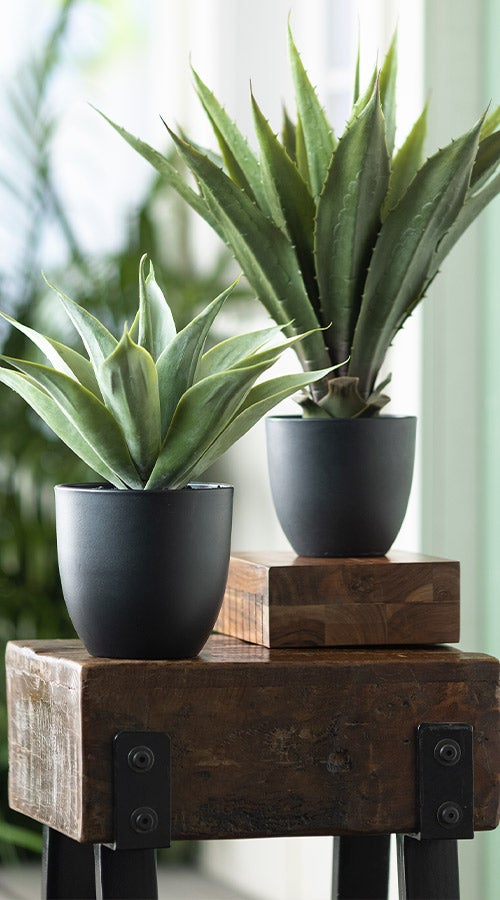 Long-Lasting Quality
The truth is that faux plants are often more expensive than their real counterparts, especially if you want to invest in high quality faux plants that can pass as real, but the higher price point comes with features that real plants just can't provide.
They may not produce oxygen, but faux plants will never wilt and won't need to be replaced. You get the same quality and look from the plant year-round for multiple years. Some faux plants can also be used indoors or outdoors and won't be affected by fluctuating temperatures or a surprise rainstorm. Heat waves or sudden freezing temperatures in early spring can wreak havoc on flower beds. Opting for faux plants could also potentially be cheaper in the end if accounting for replacing damaged plants, the cost of fertilization, and all the other care real plants need.
Pets? Pests? Mess? Oh My!
Accidents will happen. If you have kids or animals, it's not hard to imagine a potted plant taking a tragic tumble and soil spilling all over the carpet or ingrained in the hardwood floor. Another advantage to having a faux plant is that loose soil is never a worry and that they are typically heartier than your real plant.
Faux plants also bring other advantages. Some types of plants naturally attract pests like spider mites, aphids and whiteflies, and combatting them is no one's idea of a fun time. On a more serious note, if you have animals in the home, some common household plants can be toxic to them. Popular plants like eucalyptus and aloe vera can be dangerous to have around pets, especially those that like to seek out greenery to nibble on. Opting for a faux plant is a good way to get the look of your favorite plant while keeping your furry friends safe.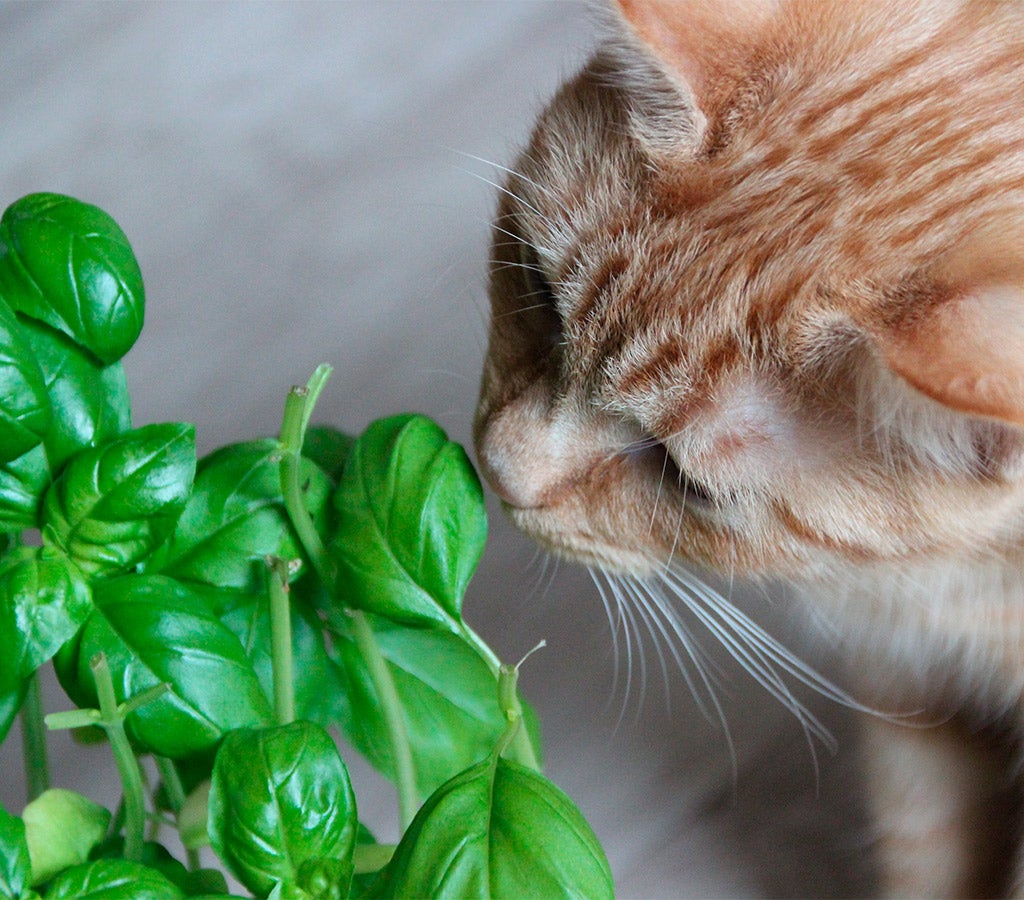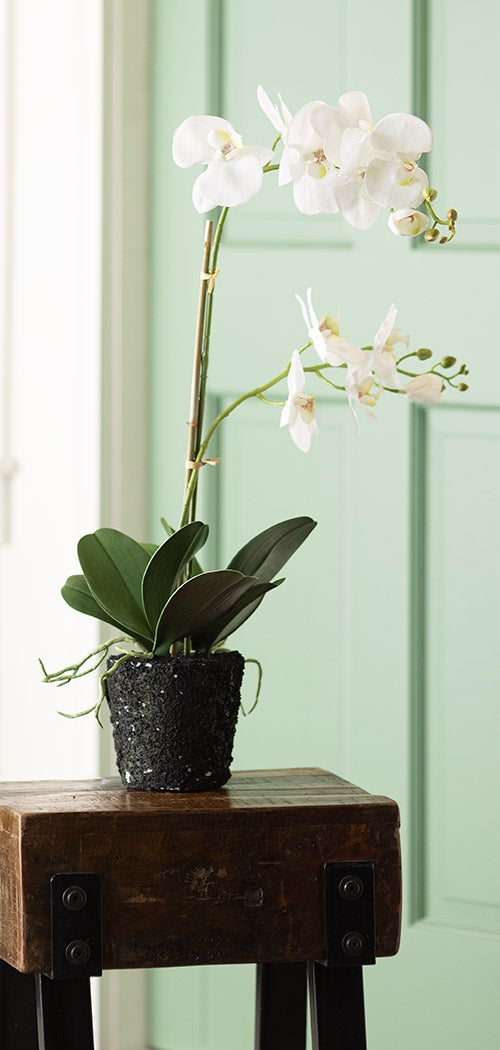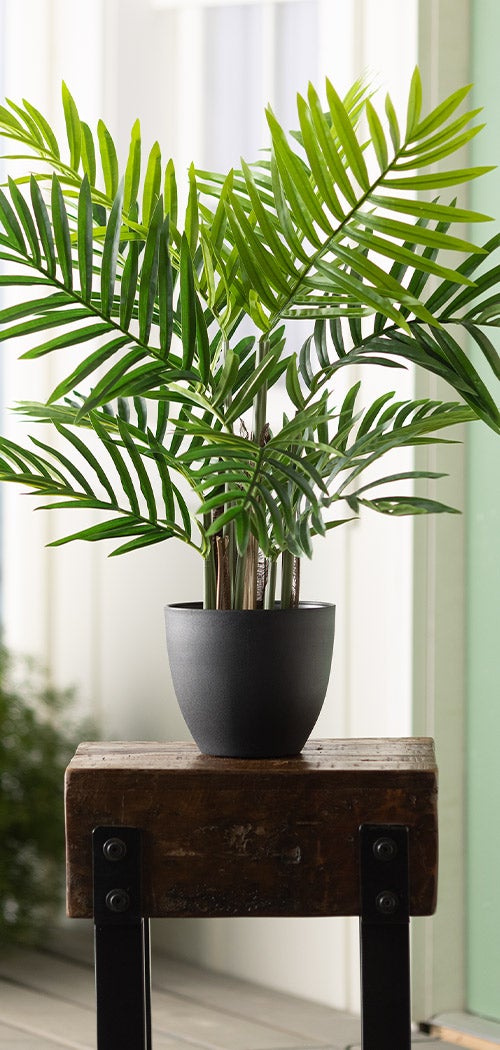 Disguise Them—Or Don't!
If you're worried about having faux plants in the home, there's good news for you. Faux plants have come a long way and most today look close to the real deal. If you want to help sell the illusion though, place them in sunny windows or anywhere the sun comes through.
Avoid ones that have details that make them appear dated. For instance, try to buy ones that look like their real counterparts and stick to colors that you would find in the wild—skip dew drops and cheap plastic. Fabric flowers can be a dead giveaway that you have a faux plant on hand, but while shopping, keep in mind what fabric is being used and the styling. Certain fabrics, like silk, mimics the softness of real petals. Potted grass can also be a great accent for your space and high-quality texture can help it blend in!
Just like real plants though, your fake friends can accumulate dust too. The easy fix for this is a slightly damp microfiber cloth. Keeping their leaves shiny will also keep up the illusion that they're real.
The other option is to lean into the fact you have fake plants. These days, faux plants aren't the eyesore of years past and can be a decorating asset. They not only look good but can offer fun design opportunities that just aren't possible with real plants. Show dark rooms some love by adding greenery throughout, something that would be near impossible with a real plant. Shady corners? No problem!
The color green helps boost positivity and can help relieve stress, and what's more stress-free than a plant that requires zero maintenance?
Faux plants that are obviously fake have their own value and design function as well. For instance, lights adorn everything at Christmas; bring them into your summer decorations too! Lighted faux plants can mimic the soft twinkling of fireflies, and who doesn't love lights after dark?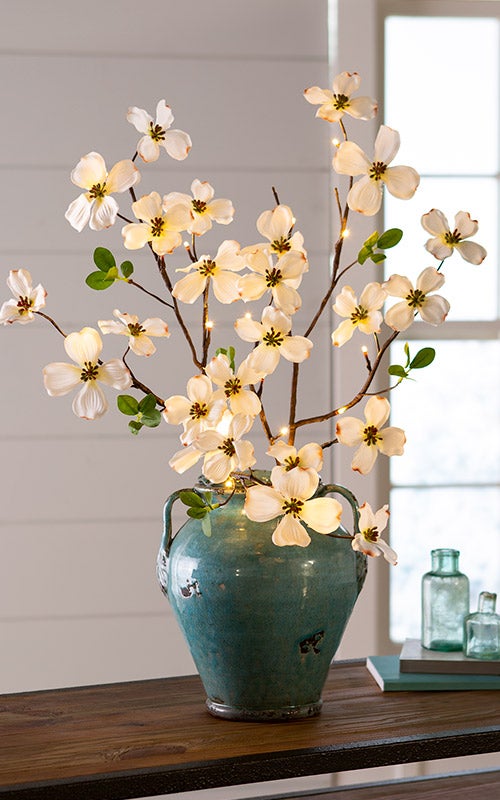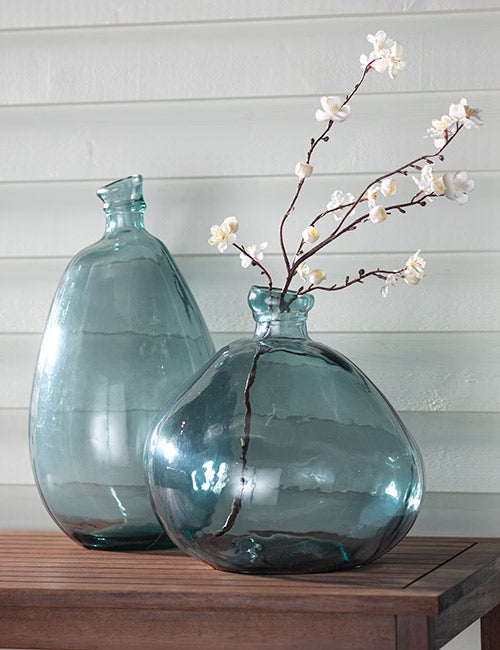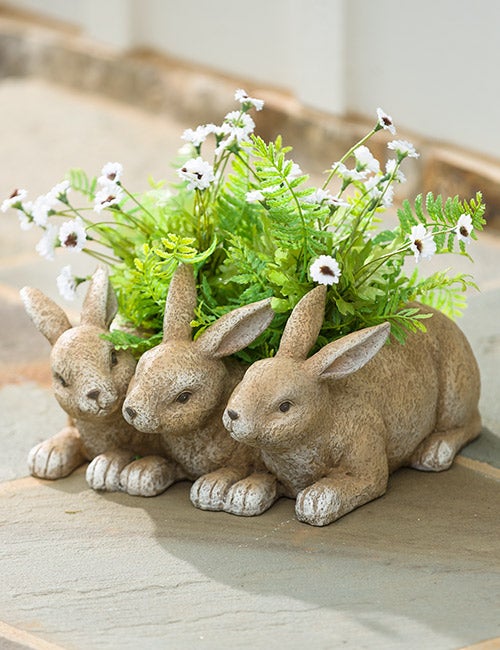 Also, call some attention to your faux plants. Don't let them just blend in! Just as you would put your real plant in a planter, selecting one for your faux plant can also influence the vibe of your space. From glass jars to ornate vases to repurposed metal cans, whatever container you decide to use, it will be sure to make a statement. It's just not realistic to have a flower bouquet all season long, but who will mind when it looks like an elaborate art piece?
Zero maintenance, quality craftsmanship, and blooms that last year-round—what's not to love about faux? They're the only type of fake friends that you need.
---