Skip to content
Skip to navigation menu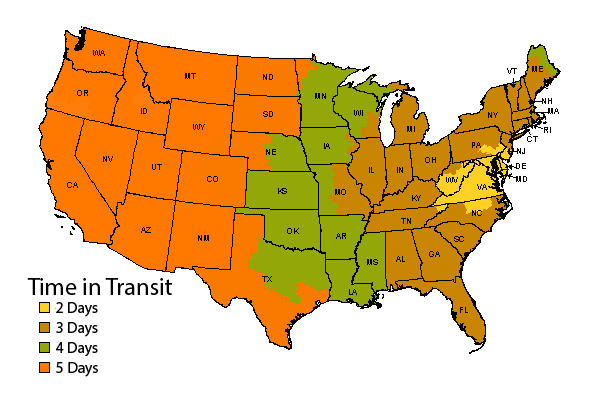 Delivery time estimates do not apply to personalized, large or heavy items (over 20lbs.) that require special shipping, items shipped directly from the manufacturer, or out-of-stock items.
Delivery estimates only apply to the contiguous United States. Saturday, Sunday and national holidays are not considered business days for these estimated transit days.
Easy Gardening Solutions
Nothing beats the satisfaction of picking sun-ripened tomatoes fresh off the vine, or cutting into a zucchini from your own back yard and watching the water bead up on each slice.
Now that's fresh!
Farm-to-table dining in restaurants is on-trend because savvy consumers want to know where their food came from. Families want – and need – clean food without the additives and preservatives.
One solution? Plant a garden and you can get that same farm-fresh flavor in your own home.
If the task of creating your own vegetable garden seems daunting, here are some easy gardening ideas for beginners.

Get In The Zone
First, check the USDA map to determine optimal growing months in your area. This varies by temperature zones and will go a long way to a successful garden. Planting too soon can derail your efforts if your tender young plants are subject to an overnight freeze. Other plants can tolerate light frosts and thrive in the cooler temps of spring and fall.
Find your zone: https://planthardiness.ars.usda.gov/PHZMWeb/
Small Garden, Big Flavor
It all starts with a seed… or not. Growing plants from seeds can be satisfying, but it's time consuming and tricky. It involves grow lights, indoor spaces, and trial and error.
New gardeners will have more success with seedlings and small transplants. These have already grown to a hardier stage and are ready to plant outdoors in your yard or container. Visit your local garden center, nursery or farmer's market and check out the selection of hybrid winners, heirloom varieties and more.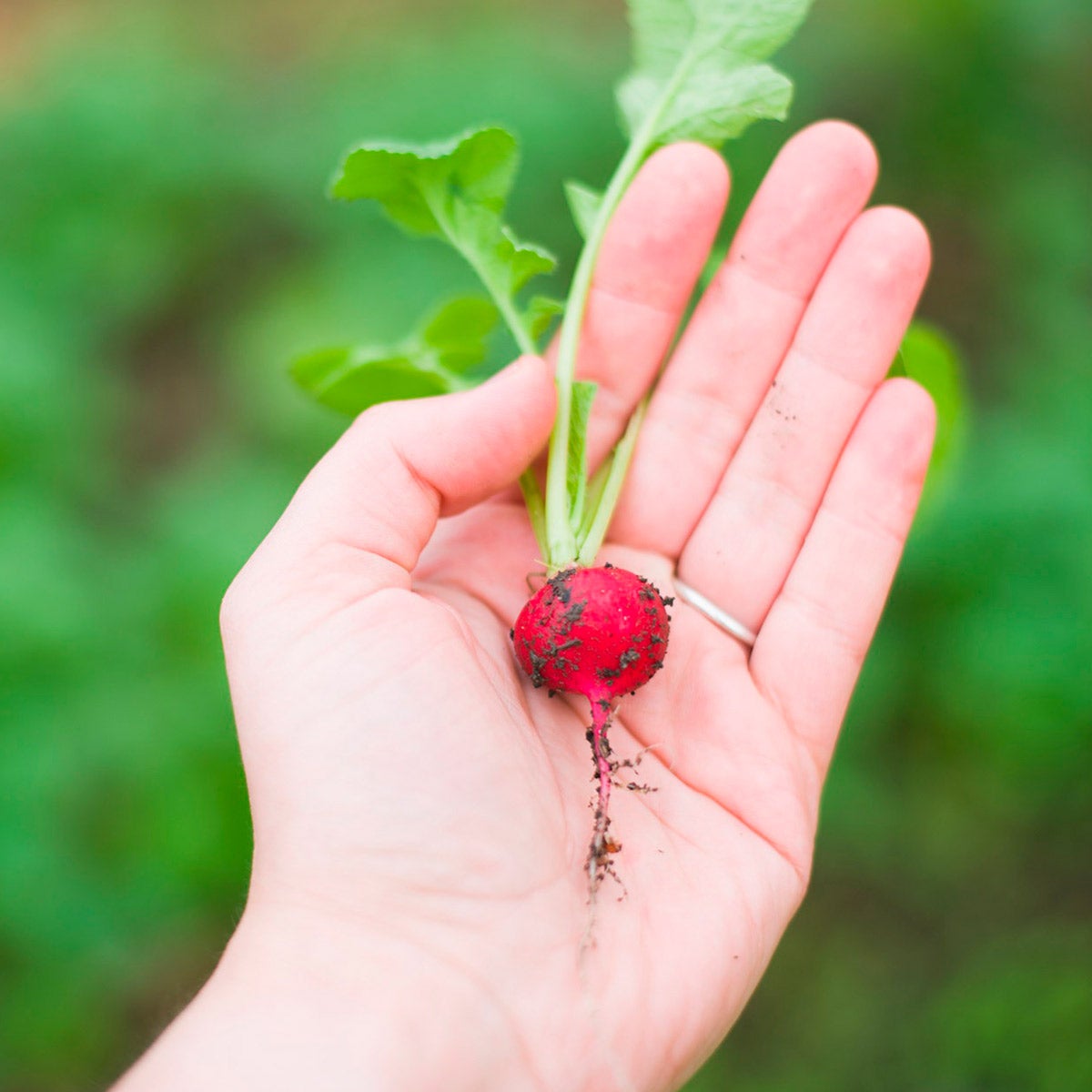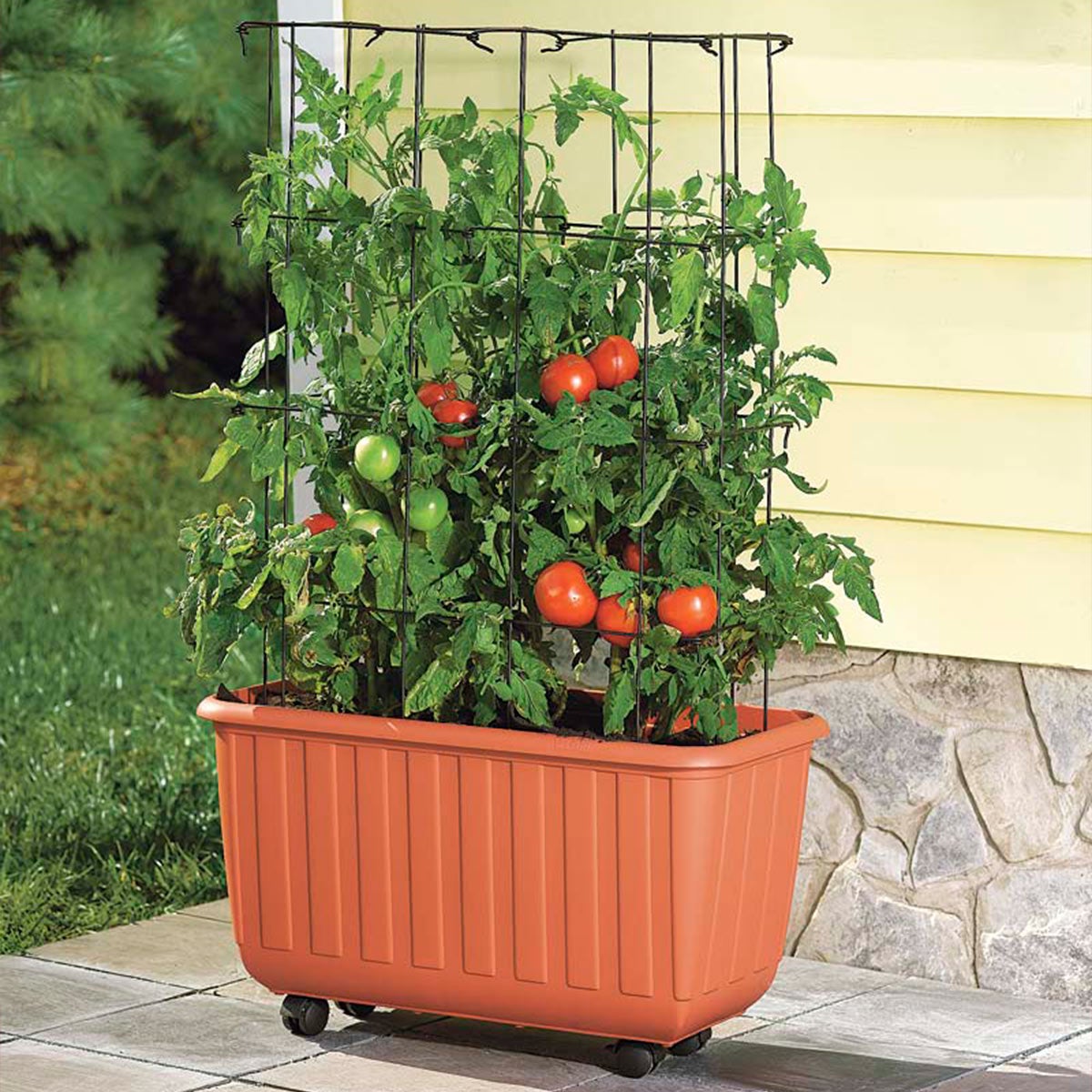 Container Gardening
Make it easy on yourself! There are several ways to grow your own vegetables and herbs without time-consuming tilling, turning, raking, hoeing and weeding.
Containers, growing bags and raised beds can be filled with pre-mixed potting soil that's already optimized for growing. Many commercial brands of soil are available, and some are specifically formulated for specific types of vegetables.
If you don't have time or space to plant a garden in the yard, you can start with containers. There are many types for different kinds of vegetables. One of the most popular is a planter with an integrated trellis to encourage climbing.
These planters are useful for tomatoes, pole beans and cucumbers. Some, like the one pictured, are self-watering to make your job even easier!
Containers require less water and soil, plus some of them can be moved if needed to optimize sun exposure.
Raised Bed Gardening
This type of garden uses boards to create a raised container for soil above ground. You'll have to take the root needs of the plants into consideration when choosing the depth. Pre-made raised beds are available at some gardening stores, or you can make your own of any size and height using 2" x 6" or 2" x 12" lumber.
The beauty of these gardens is that you don't have to rip out the grass underneath; you can put down a water-permeable ground cover to promote drainage and deter grass and weed growth.
Plants grown in raised beds will require extra watering than those planted directly into the ground, but they will save time on the front end because you won't need to till the ground.
These beds also have the advantage of being slightly higher than ground level, minimizing bending and back strain. Typically weeds are not as much of a problem either.
Plant in rows or squares ("square foot gardening") to maximize your crop, leaving enough space in between plants for healthy growth.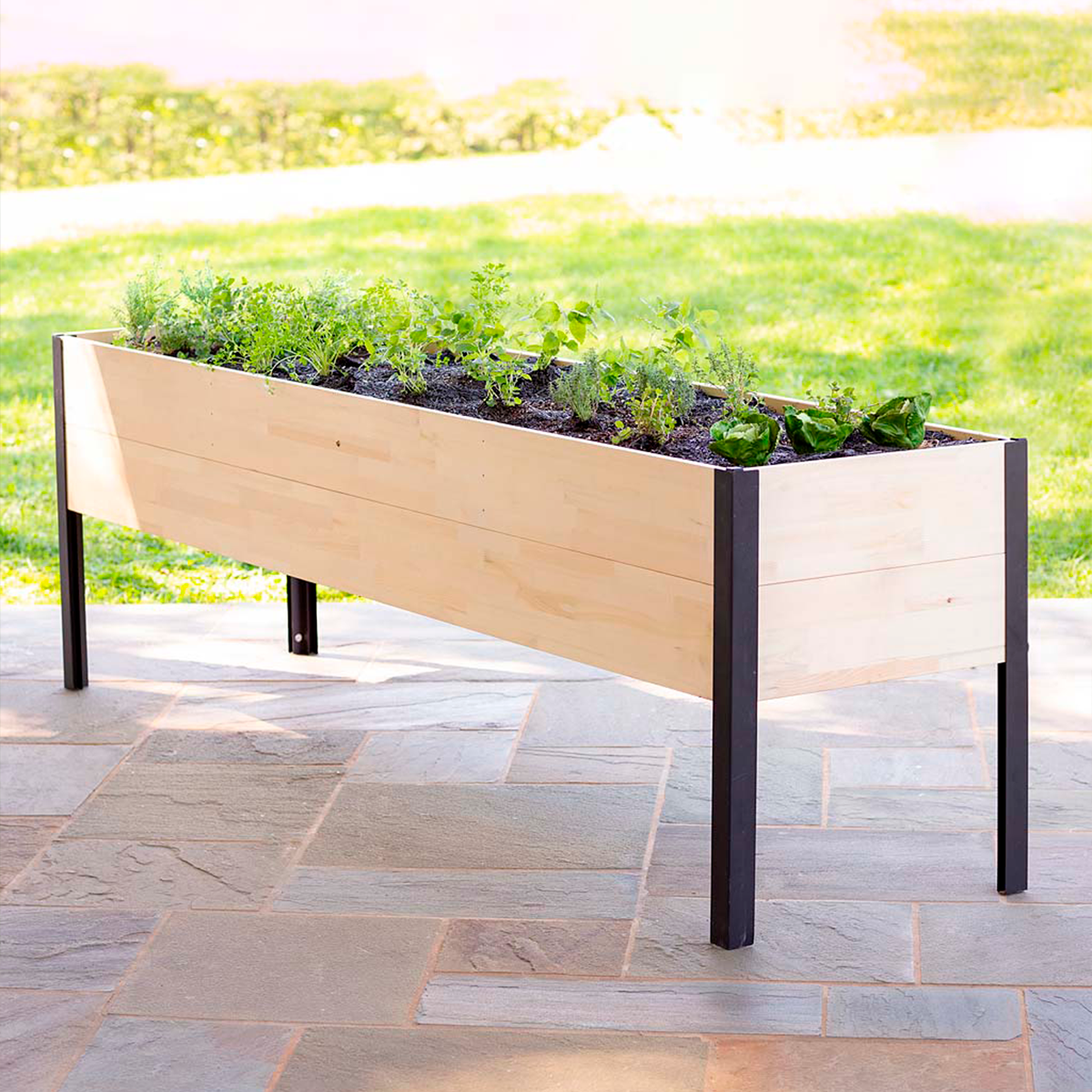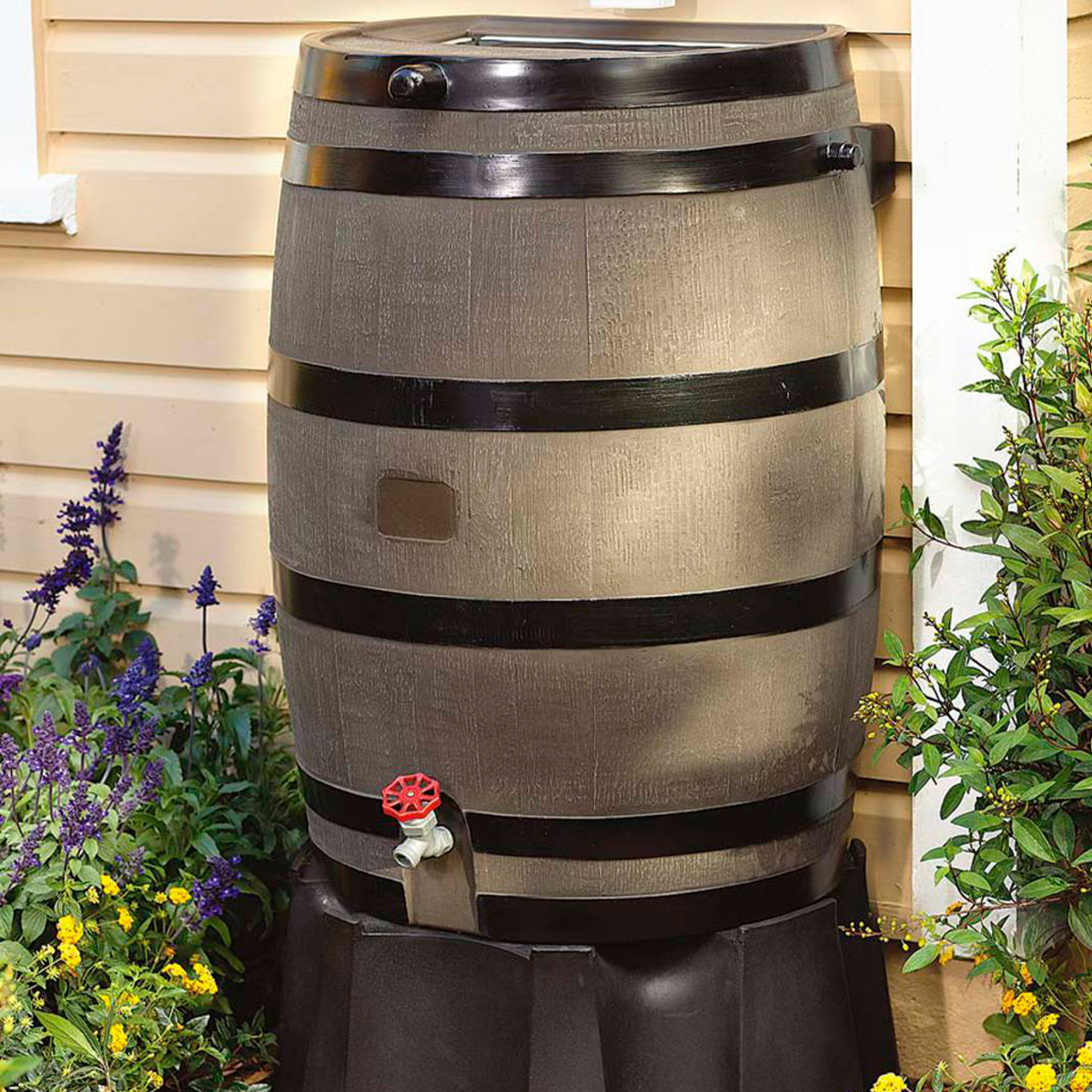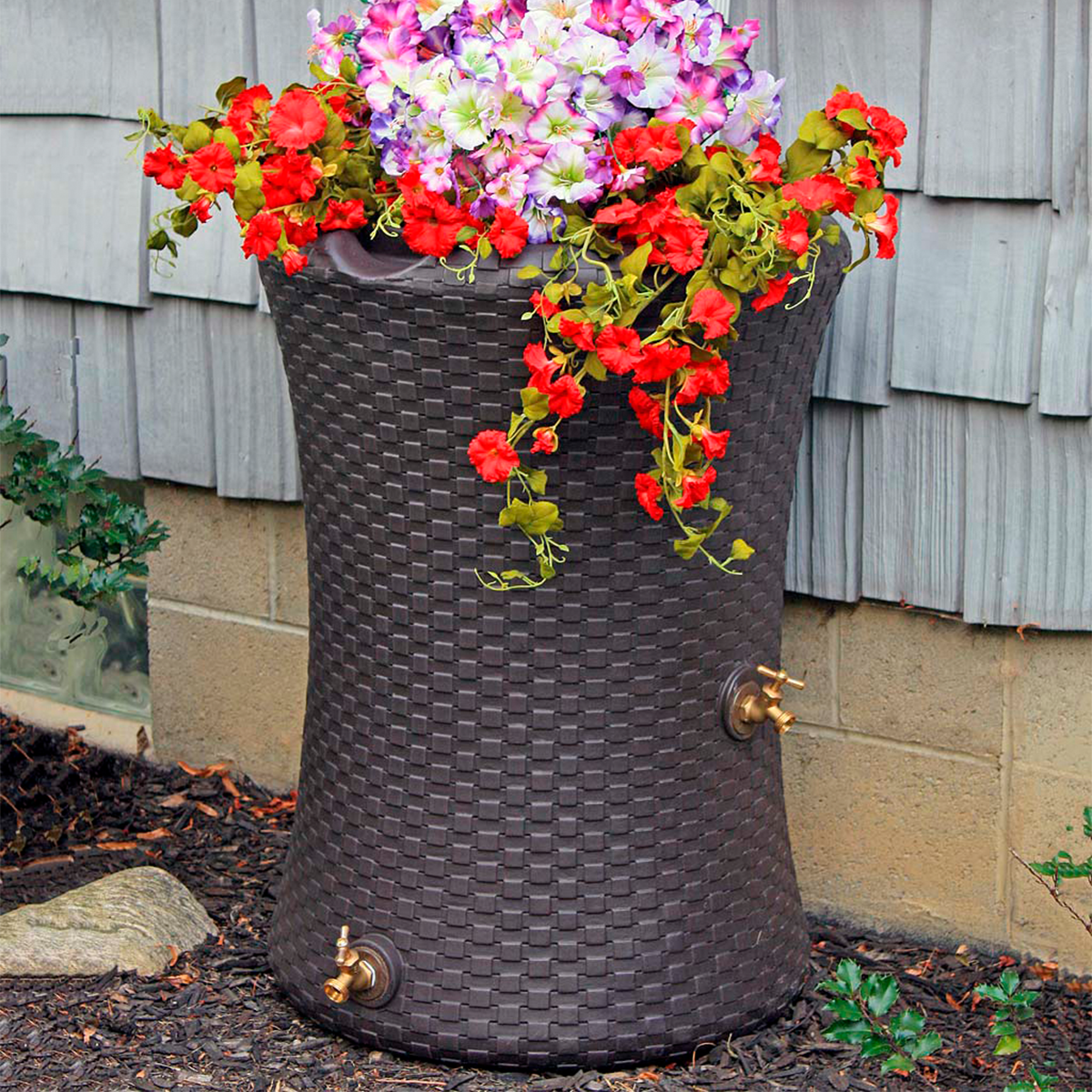 A Word On Watering
Make sure you have a handy water source for your plants and check the soil daily.
Unless you have a well, you are likely paying for your water usage. This can get expensive or limited in times of drought – if many people use municipal water for lawns and gardens during dry spells, it can lead to water shortages and restrictions.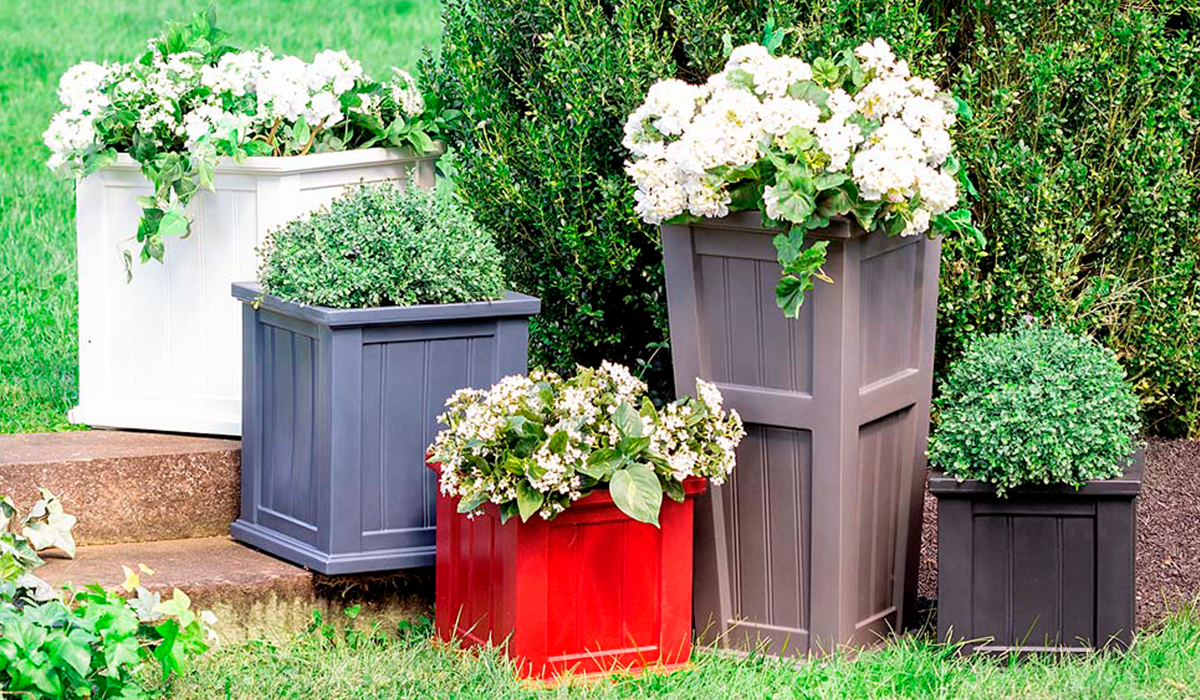 You can install a rain barrel to collect water for use in your garden. Place it under a downspout to collect rainwater for later use. Simply attach a hose to the barrel or use the spigot to fill a watering can. You'll be surprised at the large volume of water you can collect from a single rainstorm!
Self-watering containers can also be used for smaller plants or herbs. These types of planters have a reservoir for water that will release water as needed, with only occasional refilling. Easy!
Handy Garden Helpers
To make your gardening experience even more comfortable, you can invest in products that make it easier to dig in closer to your plants.
Our rolling Scoot-N-Do provides you a front-row swivel seat to your garden, along with a tray for keeping tools handy.
Permanent Mulch deters weed growth, but allows air, nutrients and water to pass through. It can be cut to fit any garden and is reusable year after year.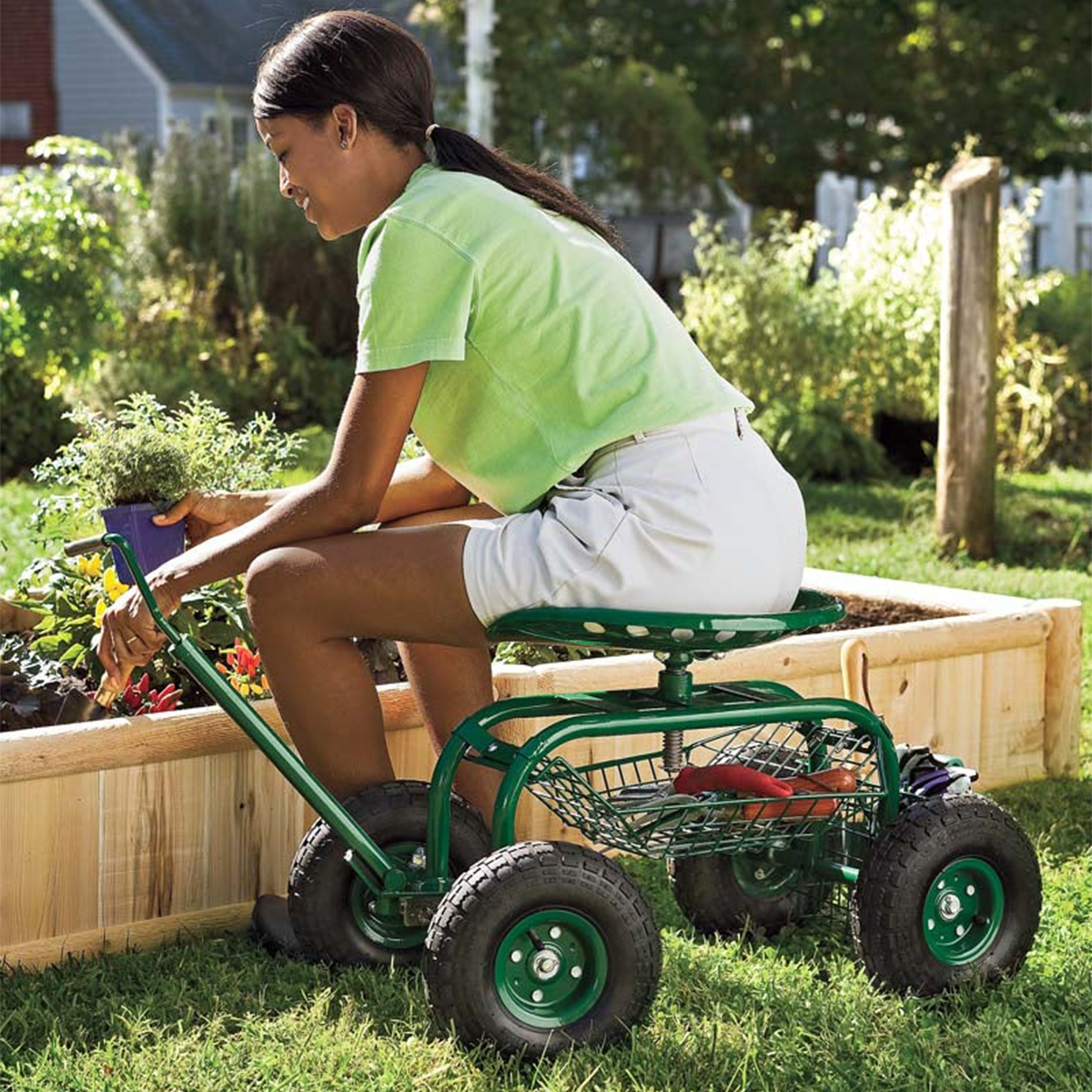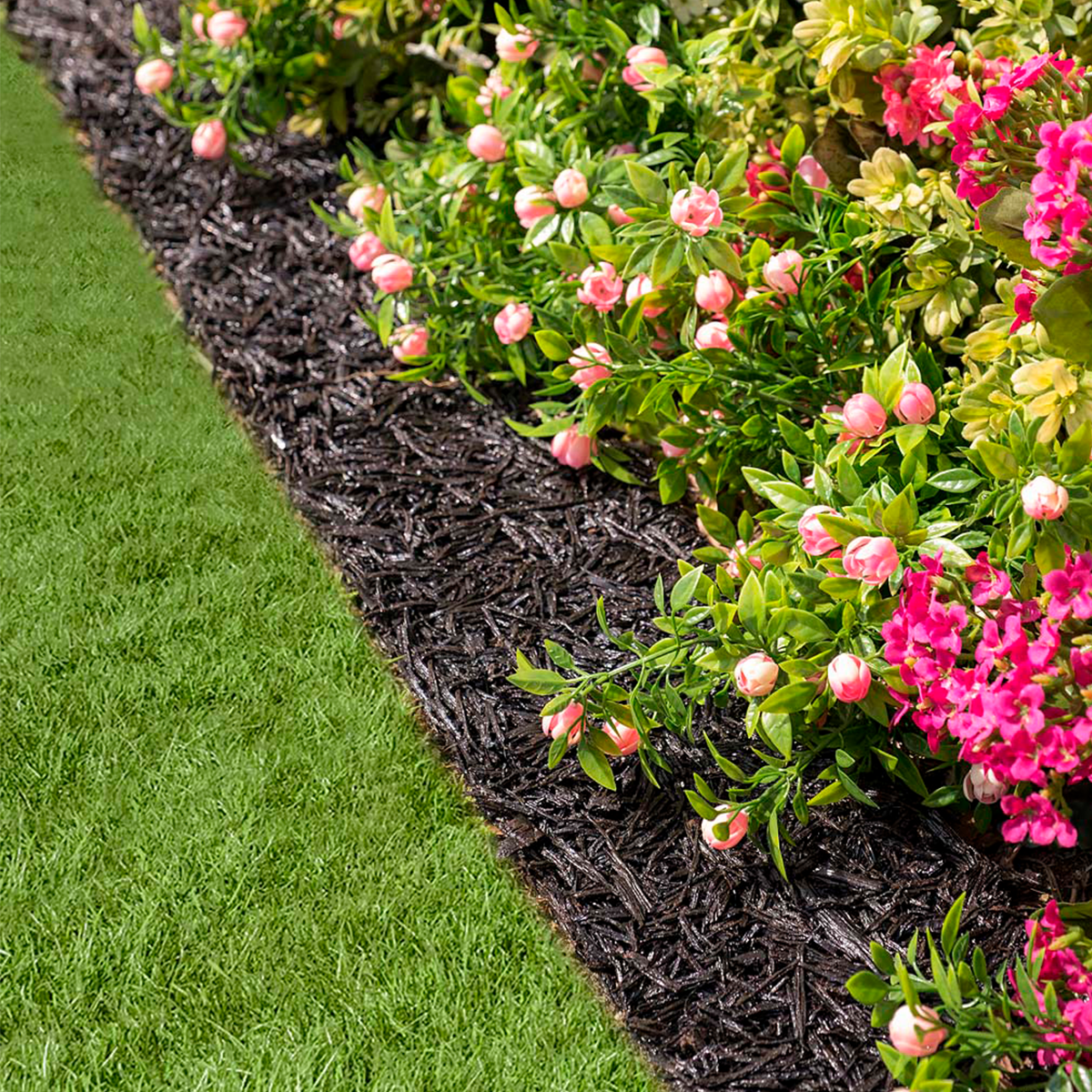 The Folding Garden Kneeler provides a soft cushion for your knees; turn it over and it becomes a comfy seat. Let's you garden longer and it enjoy it more!
Reaping Your Harvest
Check your garden daily. You'd be amazed how fast some vegetables grow. Beans, for example, can grow from an ideal size to big and tough in a day or two. Zucchini can hide beneath the large leaves on the plant until they get almost too big to work with!
The important thing is to start small, plant only those few things you know you'll really love and use, and enjoy the fruits of your labor.
If you're happy with the results, plan for a little more quantity or variety next year.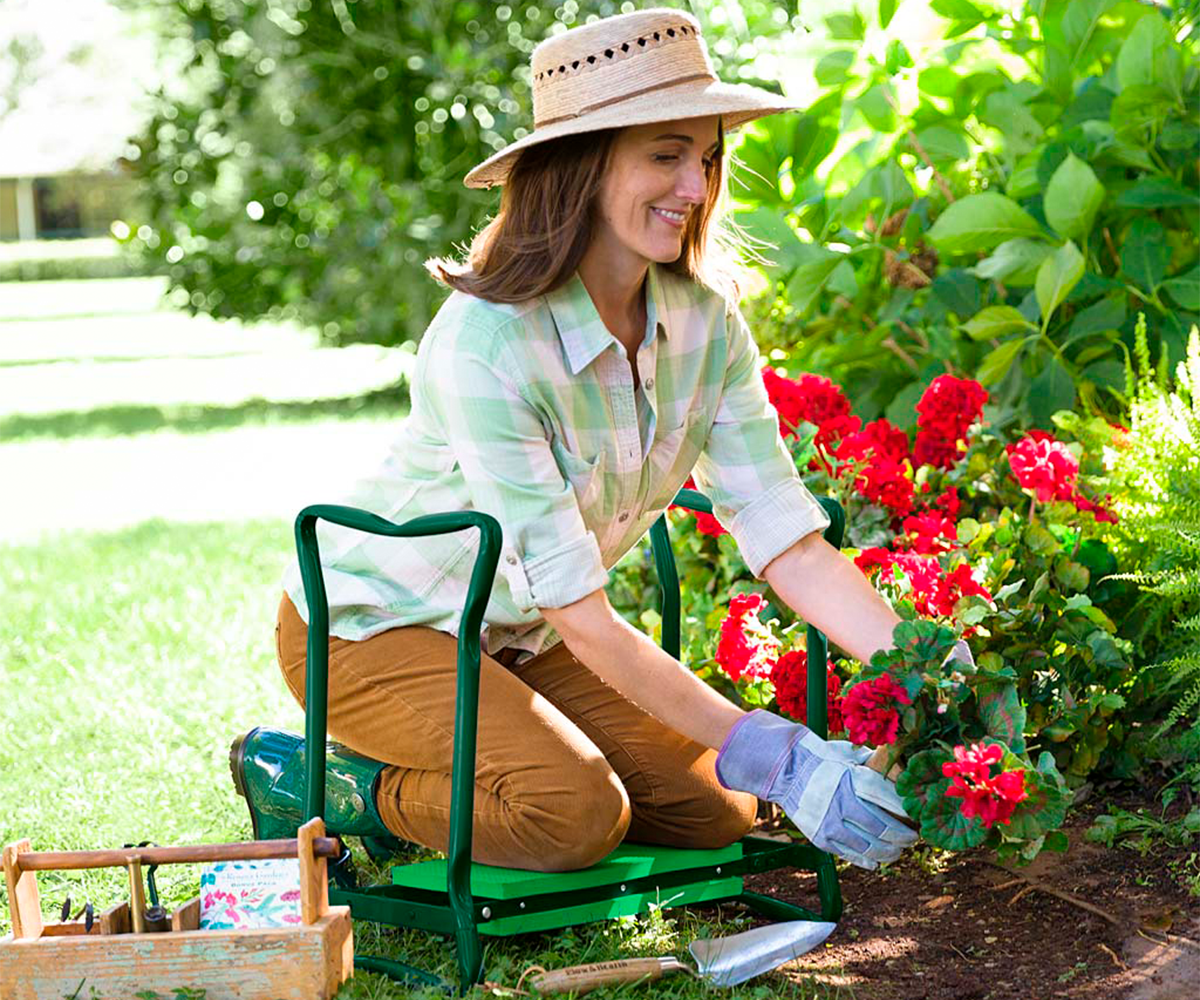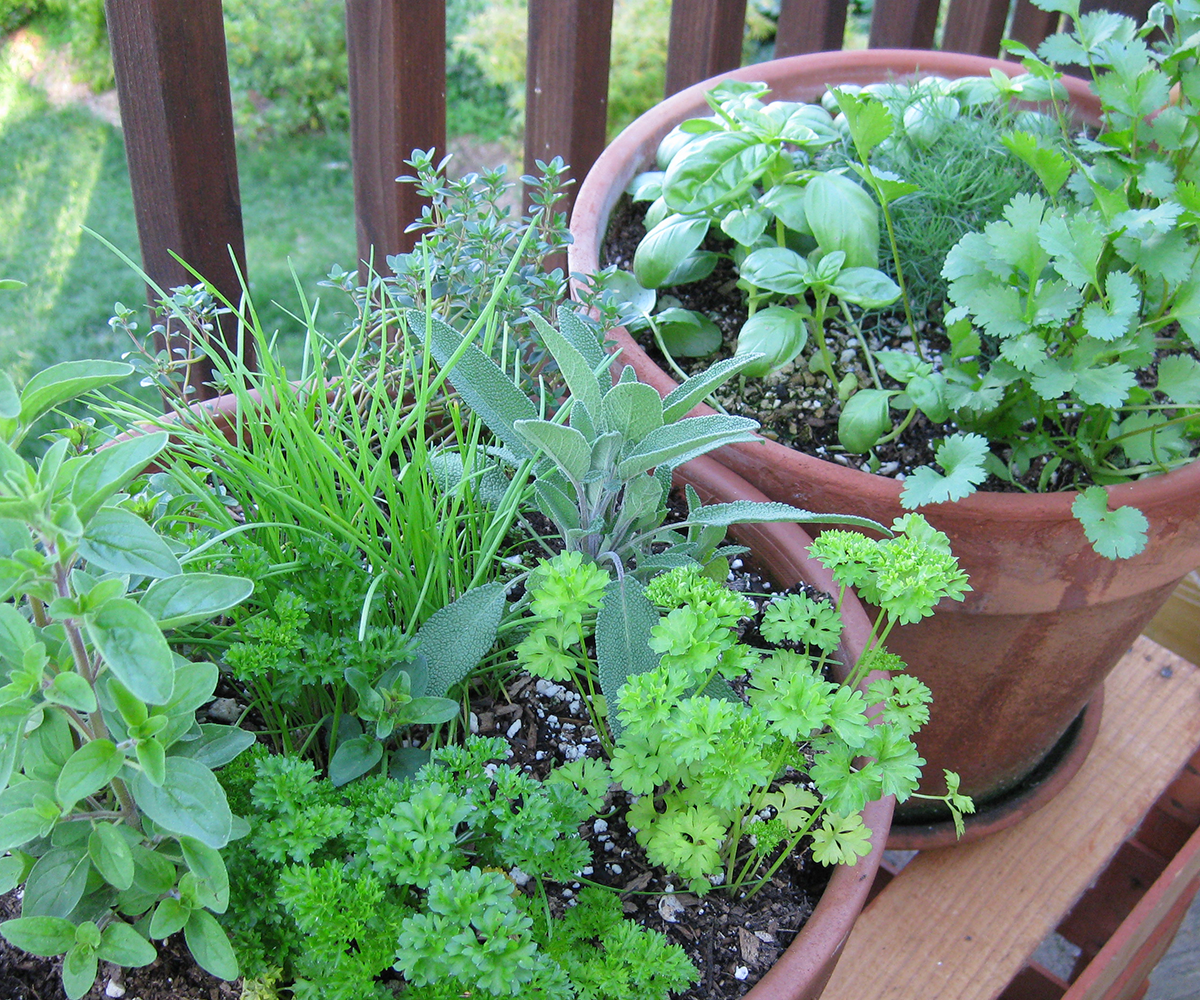 How About Herbs?
Fresh herbs take ordinary dishes over the top. Substitute fresh for the dried ones in your pantry and you'll notice a big difference in your cooking. Even if your grocery store carries fresh packaged herbs, they generally only last in the fridge for a few days…and they're costly.
You can grow your own herbs indoors or out. Get creative: get a cute decorative container to complement your décor, or plant them in a window box right outside of your kitchen! Bonus: herbs like Basil, Rosemary and Oregano add a pop of green and a wonderful scent to your home.
Just snip off the amount you need and add it to your recipe; your plant will keep growing, providing more fresh flavor without extra expense.
It's time to get growing!
---