Skip to content
Skip to navigation menu
Help save our national forests, one tree at a time.
Plow & Hearth® has made caring for the environment a priority since we first opened in 1980. Together with our customers, we've already planted more than three million trees nationwide through our Campaign to Reforest America®. This year, each time a customer buys one of our exclusive Pewter Ornaments*, we will donate a tree to the National Forest Foundation. Each seedling planted helps restore natural habitats lost to forest fires and the effects of an encroaching civilization. Trees provide habitat for wildlife, prevent soil erosion and, most importantly, absorb the carbon dioxide that contributes to climate change.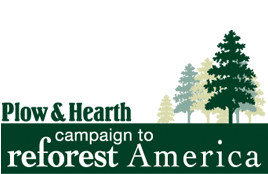 Planting Two For One Program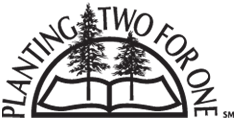 Plow & Hearth's Planting Two For One program, in which we plant two trees for every one used in the production of our catalogs, has become a standard for the catalog industry.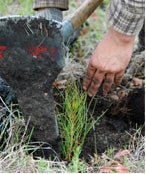 Since its inception in 1991, we've donated over 25 million trees that have been planted in our home state of Virginia in cooperation with the Virginia Department of Forestry. Plow & Hearth believes in giving back to the community in which we live as well as making a difference in caring for our environment.
About the Chippewa National Forest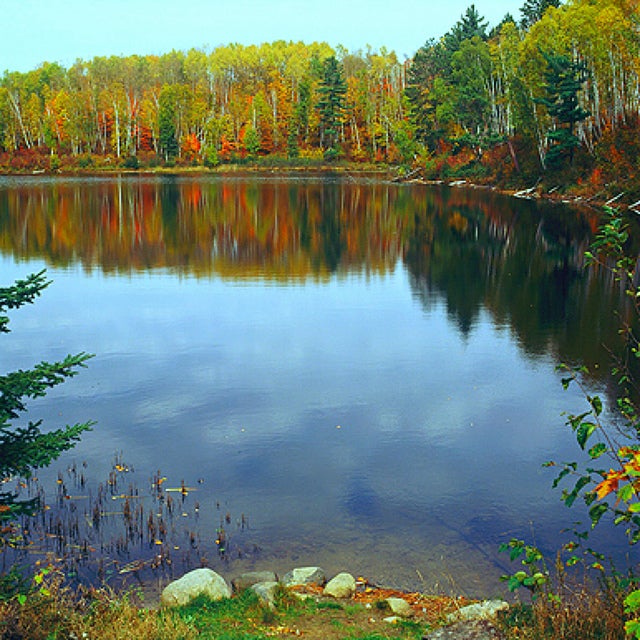 This season, Plow & Hearth is proud to assist the National Forest Foundation in the reforestation of the Chippewa National Forest.

Situated in the headwaters region of America's largest river system, the Chippewa National Forest is a beautiful example of the vast, iconic forests that once covered the northern Great Lakes area. The forest also serves as a critical nesting area for one of the largest populations of bald eagles in the contiguous United States.

In July 2012, a severe windstorm swept across Northern Minnesota, leveling 12,000 acres of mature trees in the Chippewa National Forest. To help restore the Chippewa, the NFF and the U.S. Forest Service have initiated an aggressive, multi-year reforestation effort. This project will plant a diverse mix of 40,000 seedlings in Spring 2016 across the areas most severely affected by the windstorm. Once established, these trees will provide habitat for native wildlife and enhance recreational experiences across the Chippewa National Forest.

About The National Forest Foundation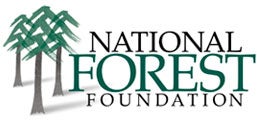 Chartered by Congress, the National Forest Foundation was created in 1993 with a simple mission: to bring people together to restore and enhance our National Forests and Grasslands. As the nonprofit partner of the U.S. Forest Service, the NFF works with the agency and thousands of Americans each year to promote the health and public enjoyment of our 193-million-acre National Forest System. Our National Forests provide us with numerous benefits, including:
• 133,000 miles of hiking trails
• Fresh water for more than 3,400 communities
• Habitat for hundreds of wildlife species such as bears, elk, cranes, trout and more
• 95 wild and scenic rivers
• Millions of acres of trees to help absorb and offset carbon emissions
With more than 450 local partner organizations and 75,000 volunteers, the NFF works to protect and enhance the many benefits that forests provide. Together with their partners, they have completed more than 1,300 projects, including:
• Engaging more than 15,000 youth in outdoor stewardship projects
• Treating 110,000 acres to remove noxious weeds, improving critical wildlife habitat
• Reducing fire hazard on more than 79,000 acres
• Planting 3 million trees, helping restore wildfire-burned landscapes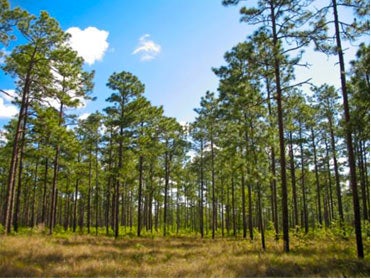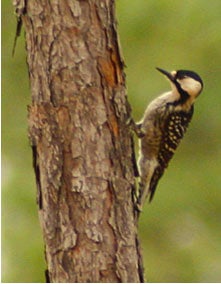 The health of America's National Forests depends on people who care about the future of this unique system of public lands. For more information about resources, recreational and volunteer opportunities, and to subscribe to the electronic newsletter tree-mail™, visit www.nationalforests.org.

*For a total value of up to 20,000 trees.
jQuery(document).ready(function ($) { $('.cra-link-1').on('click',function(e){ var pos = $('.cra-content-2').offset().top; $('html, body').animate({scrollTop:pos}, 'slow'); }) $('.cra-link-2').on('click',function(e){ var pos = $('.cra-content-3').offset().top; $('html, body').animate({scrollTop:pos}, 'slow'); }) $('.cra-link-3').on('click',function(e){ var pos = $('.cra-content-4').offset().top; $('html, body').animate({scrollTop:pos}, 'slow'); }) })