Skip to content
Skip to navigation menu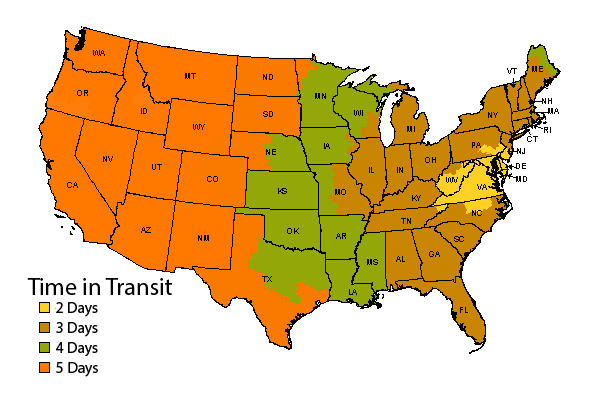 Delivery time estimates do not apply to personalized, large or heavy items (over 20lbs.) that require special shipping, items shipped directly from the manufacturer, or out-of-stock items.
Delivery estimates only apply to the contiguous United States. Saturday, Sunday and national holidays are not considered business days for these estimated transit days.
Christmas Trees
The Centerpiece of Your Celebration
Nothing makes the holidays merrier or brighter than the perfect Christmas tree…or, three! A Christmas tree is the heart of the holiday home with so many memories taking place near its lush branches, sparkly ornaments and twinkling lights. It's the shining star of your holiday show!

Therefore, choosing the right tree is essential, especially if you're weary of the hassle of live trees, with bothersome pine needles, sticky sap, sloshing water, crowded tree lots and the perennial chore of getting the tree into the stand, and straight! If you're ready for a "I can't believe it's not real" Christmas tree that looks stunning year after year, carefully consider the impressively realistic faux options now available.
But beware, you may never go back! Faux trees come in lots of beautiful silhouettes with lush, layered branches and a fresh-cut look, all without the hassle. Many factors should be considered to ensure you get the best tree for your home, such as space, size, finish, tip count, style, lights and more.
---
Space
Since there are numerous styles to choose from, think through your space, décor style and any special details you want included. First, consider the space you want to fill: is it small or large, wide or narrow, short or tall? Trees come in all shapes and sizes, so you'll want to select the size that's right for your space. Take some measurements so you can visualize what will work best.
Size
Slim trees can make a statement without taking up much room – perfect for narrow spots, like corners, foyers and alcoves and for decorating locations like dorm rooms, senior living spaces and apartments. Fluffy, full trees with a more ample circumference are better for larger rooms with more space, like living rooms, family rooms and open floor plans. Christmas trees come in a variety of heights from petite tabletop styles and potted designs to those that range from 3 to even 14 feet tall, with the majority measuring in around 7 to 9 feet.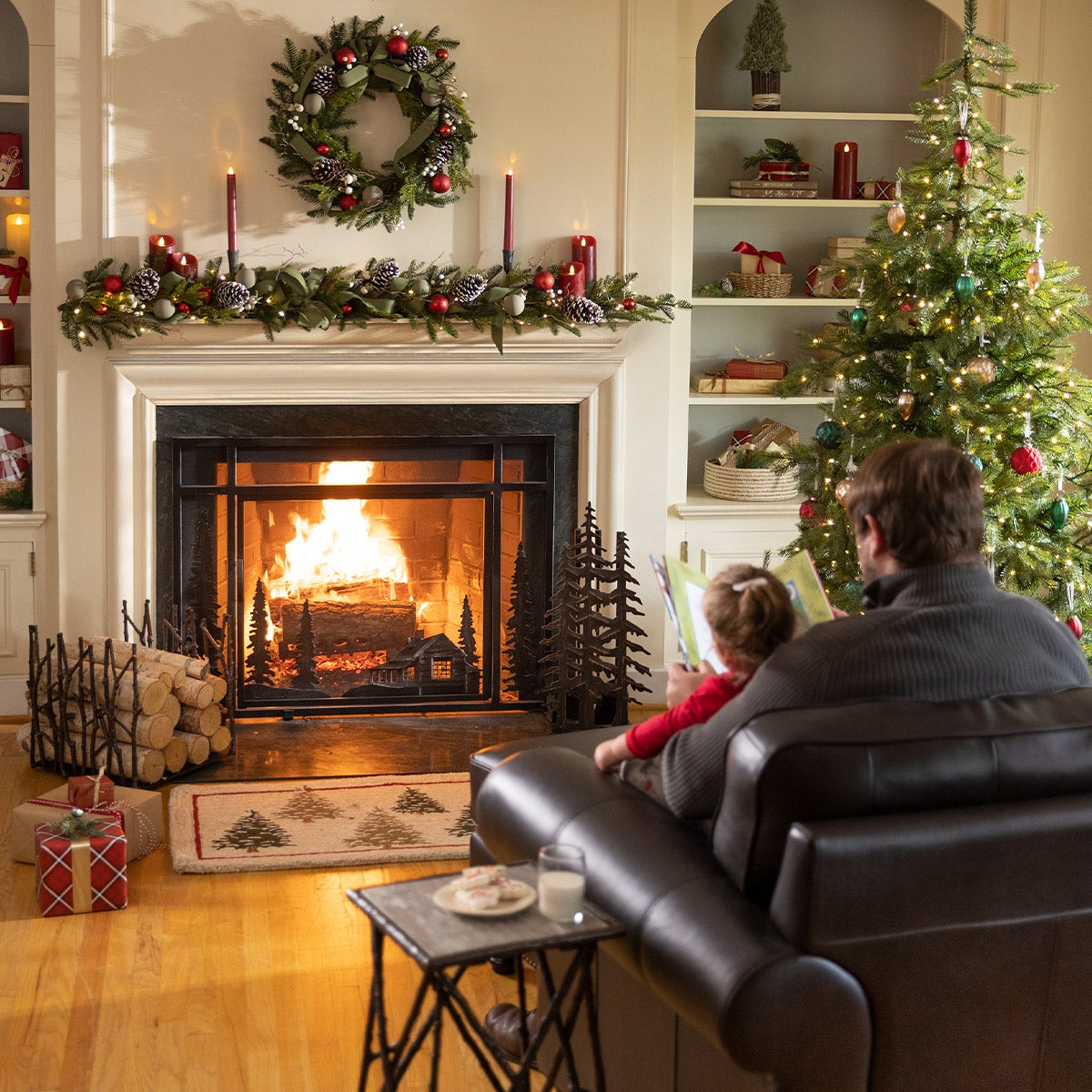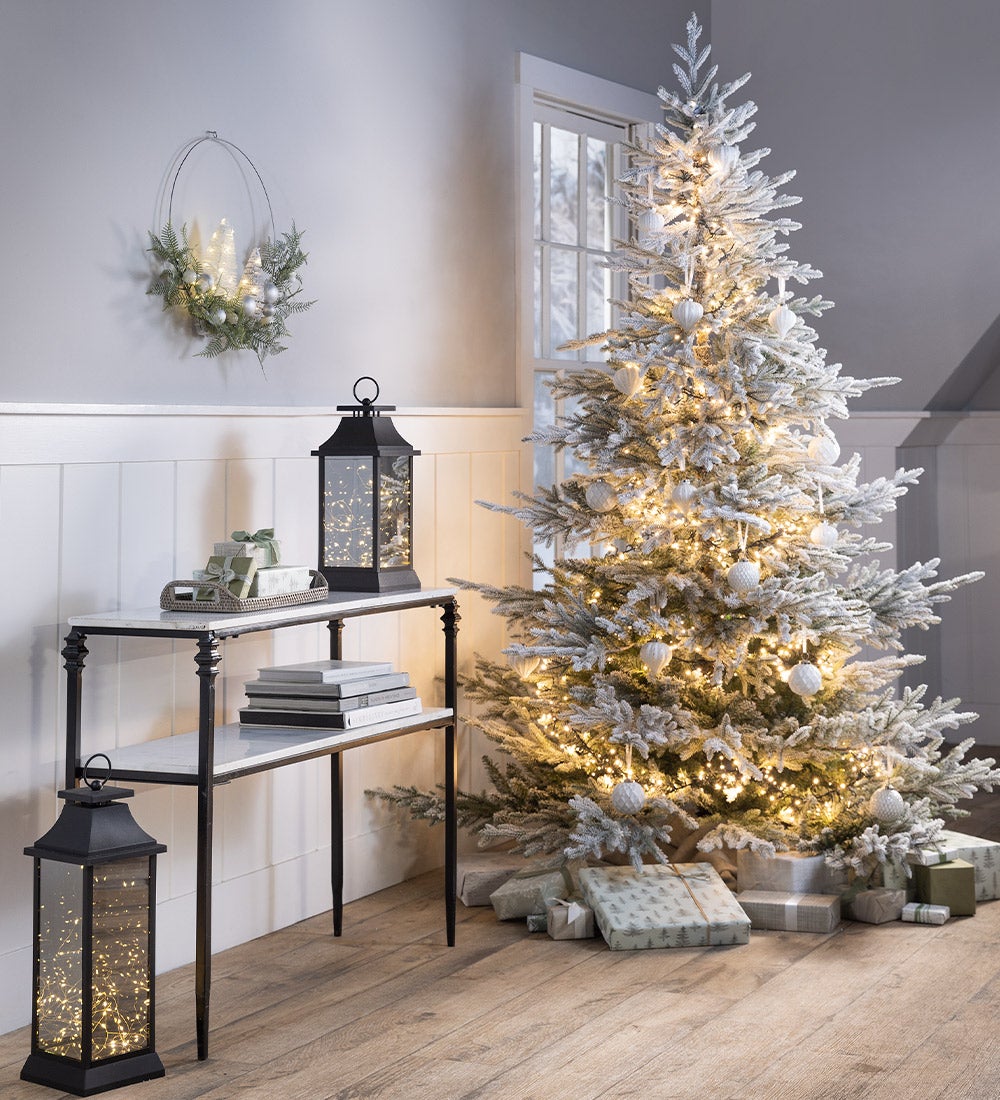 Tip Count
Tip count specifies how full the tree will be. If you prefer a natural look with lots of lush evergreen foliage (and not too many ornaments) a high tip count is best for a very full tree. If you have lots of ornaments to display, then a lower tip count is okay, as it gives you plenty of room to show off your collection. Pro tip: after you take your tree out of the box, let it "breathe" a day or two, so the branches and tips have a chance to fluff up on their own before you start decorating.
Style
Next, consider a style that matches your personality and the rest of your décor. Do you prefer a classic look or something more unique and modern? Traditional holiday favorites include Firs, Spruce, Balsams or Nobles in a deep green color. Flocked trees with the look of freshly fallen snow on the branches create another look. Shimmering trees with the glittering effect of ice are a modern take on the holiday tree. A slimmer silhouette can be an option for contemporary tastes. Birch finishes are great for those that may prefer a white-colored tree.
Lights
Many trees come pre-lit with LEDs in multi-light styles, options and colors. Warm white lights have a classic, serene look while multi-color lights can be playful and contemporary. If you're not sure what color lights you may want year to year, some trees come pre-lit with lights that switch from white to multi-color at the flick of a button.
Steady, blinking or twinkling effects can also create lots of different looks, so consider the type of lighting that's available. Pre-lit trees save you time and the hassle of stringing lights. Yet, adding your own lights can allow for customization and variety from year to year.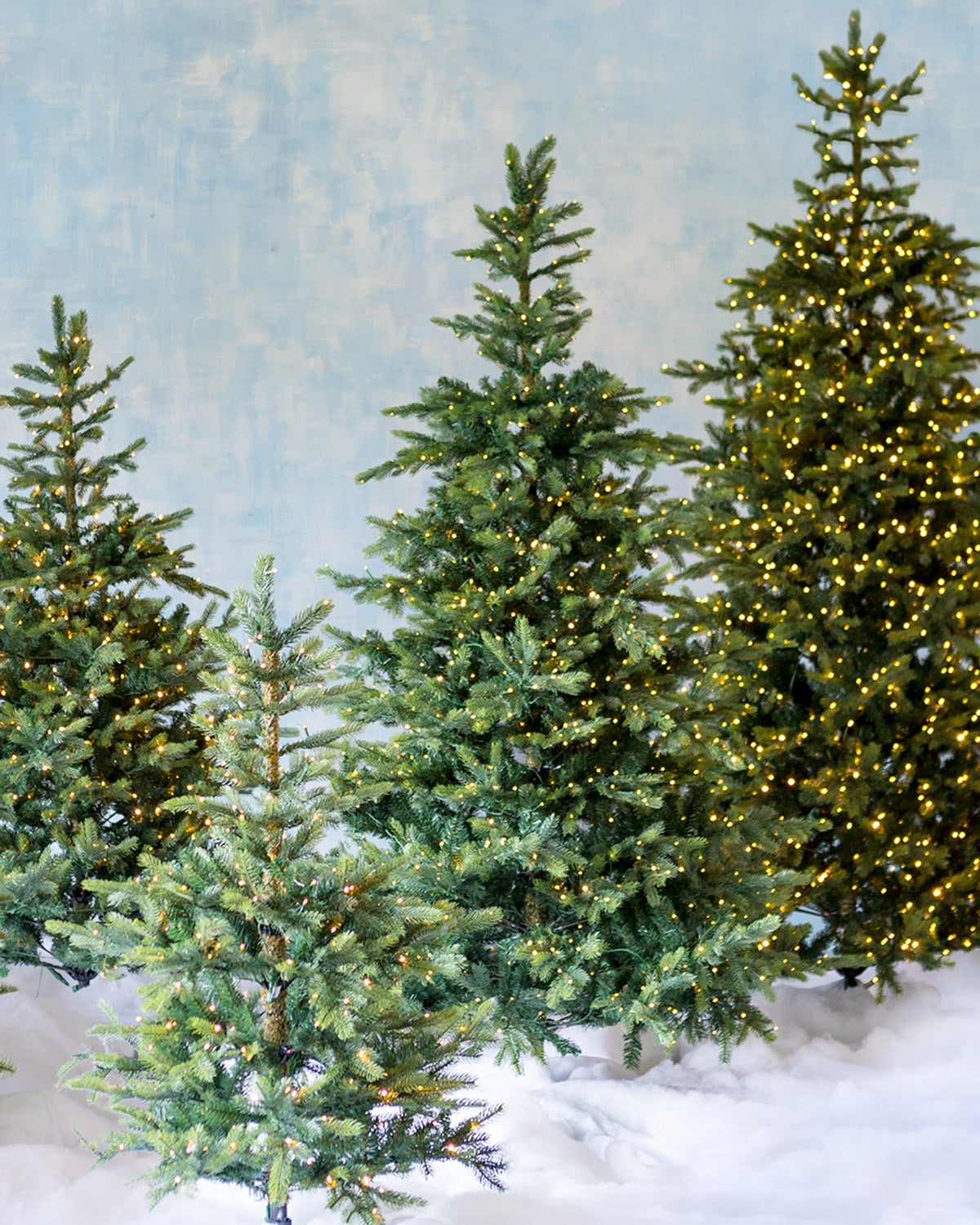 Multiple Trees
Have you considered more than one tree? It's becoming more common to spread the Christmas spirit even further with several trees in the home. We say: the more, the merrier!
One approach is to have different "themed" trees, such as a "glam" tree with shimmering metallic colors, a "beach" theme, a tree with ornaments collected from all your trips and travels, or a tree that has all ornaments in one color, such as modern blue or traditional red. A smaller or slimmer tree could be used in a bedroom, porch, foyer or basement. Multiple trees throughout the home can make the holiday even more joyful!
Styling Multiple Trees
There are many ways to style more than one tree. For a formal look, you can start with a large traditional tree in the main living area, like a Fir or Spruce, and decorate it with one main color throughout, such as luxurious gold. Then, try a coordinated smaller tree in a nearby dining room that also uses the gold color, but adds some extra trimmings, like a glossy ribbon weaved throughout or the addition of lighted branches artfully arranged. For a more casual look, any tree can be added to another room, like a funky kid-themed tree, a Charlie Brown-style minimalist tree or a smaller potted-style tree that sits in an entryway or on a tabletop.
Wow-Factor
For a dramatic look, another styling idea is to take TWO large full trees and flank both sides of a fireplace. Decorate the trees in a similar style to pull the look together. This is especially nice for large, extended families so everyone has a "spot" near the tree(s) on Christmas morning. And all your pictures will have just the right festive backdrop! For even more "wow" consider a TRIO of trees of differing heights for the realistic look of a forest.
Accents
Many tree styles also have coordinating accents, such as a garland, wreaths, centerpieces, swags and branches to help you create picture-perfect displays. A wreath or swag can go on the front door, but also try them indoors, over the hearth, in the kitchen or in a bedroom to punch up holiday style. Garland and branches are versatile accents for dressing up a fireplace mantel, draping over a front door, winding around a stair banister and decorating a tablescape. They also look great with candles or other holiday accents blended in.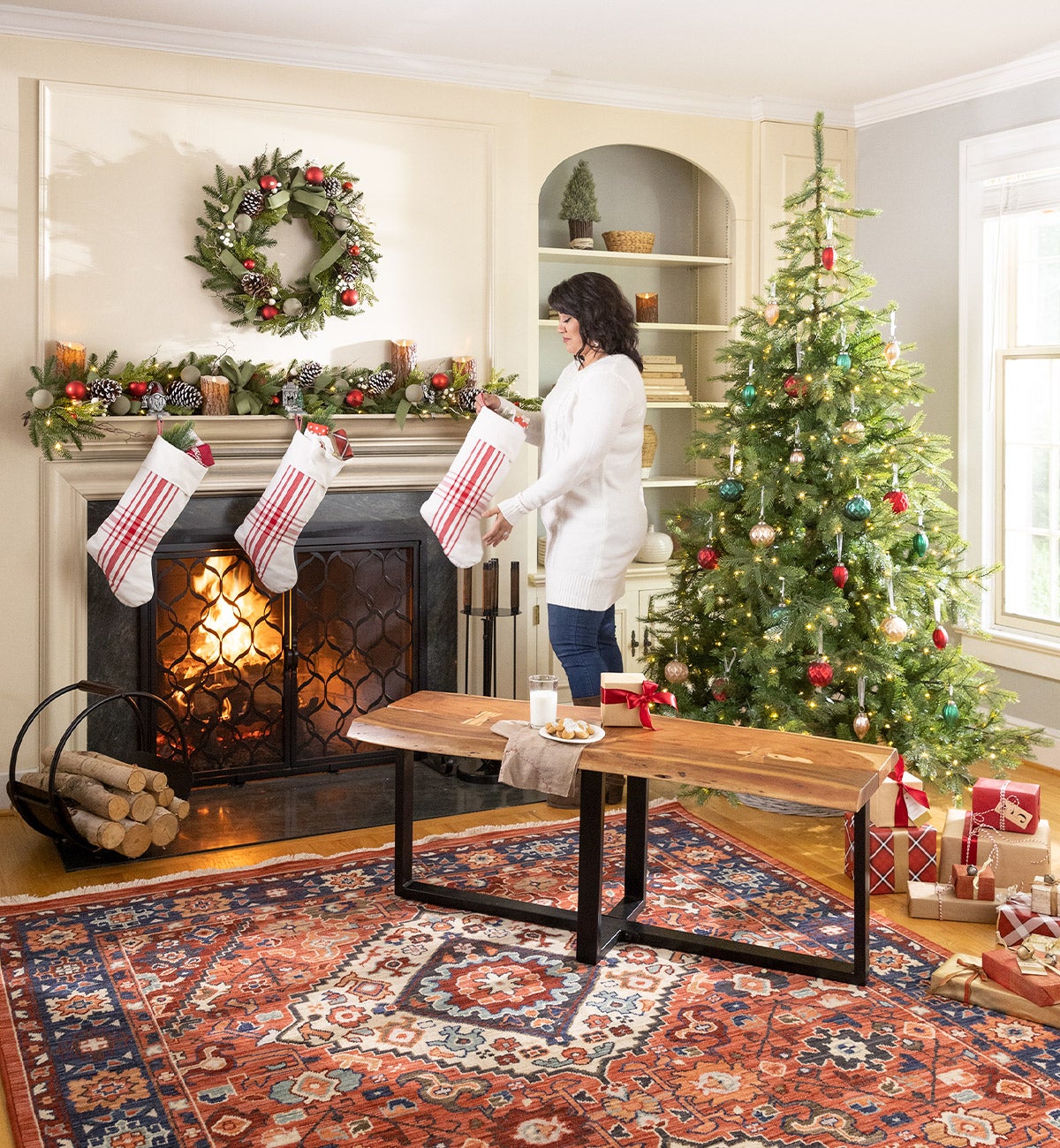 ---
Our Exclusive 2022 Tree Gallery
No matter what type of tree or arrangement you determine will be best, Plow & Hearth has you covered. We offer a comprehensive selection of premium-quality trees and accents that have been hand-picked by our experienced merchants for just the right qualities: striking realism, brilliant lights, high-quality materials, sturdy construction, and a large variety of shapes, sizes, textures and colors. We also take time to ensure our trees are easy to use, assemble and store and come in a range of prices.
Check out our comprehensive selections for the one (or, many) that are just right for you! Then, sit back and enjoy making it the center of your holiday celebration year after year.
---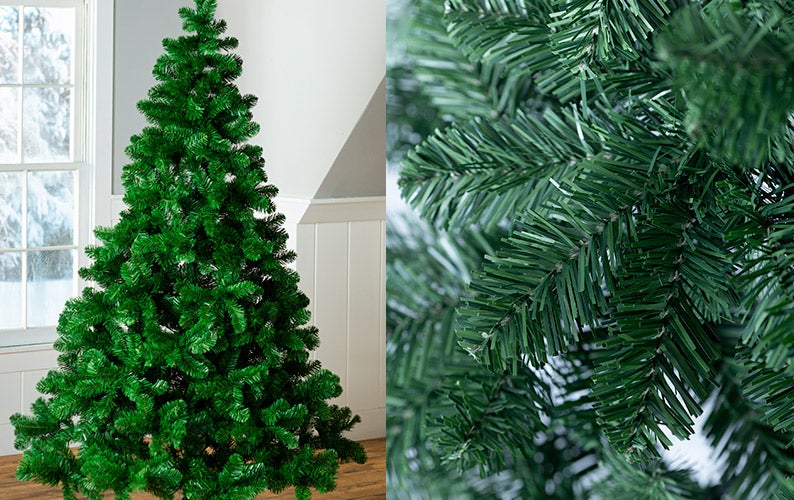 A classic! Its full shape and soft pine needles offer amazing texture and color. Traditional style without lights lets you customize. Quick set-up with easy-fluff hinged branches.
An elegant choice with a gorgeous shape and hundreds of warm white lights with 8 different settings. The lush, layered branches are perfect for ornament display.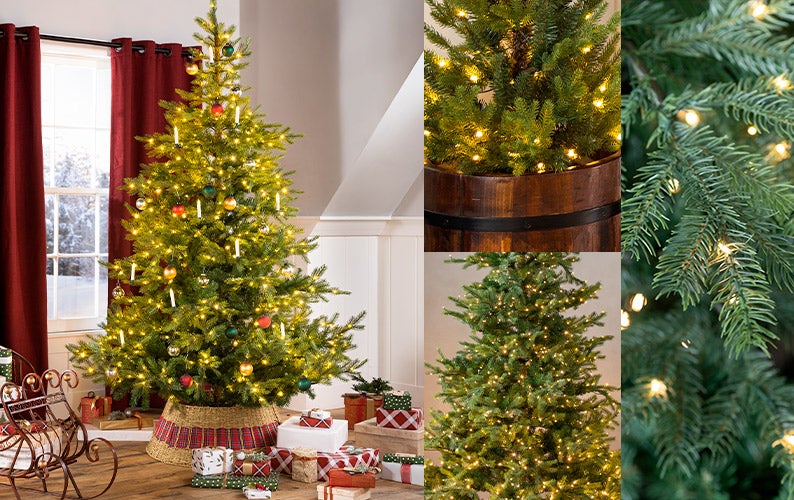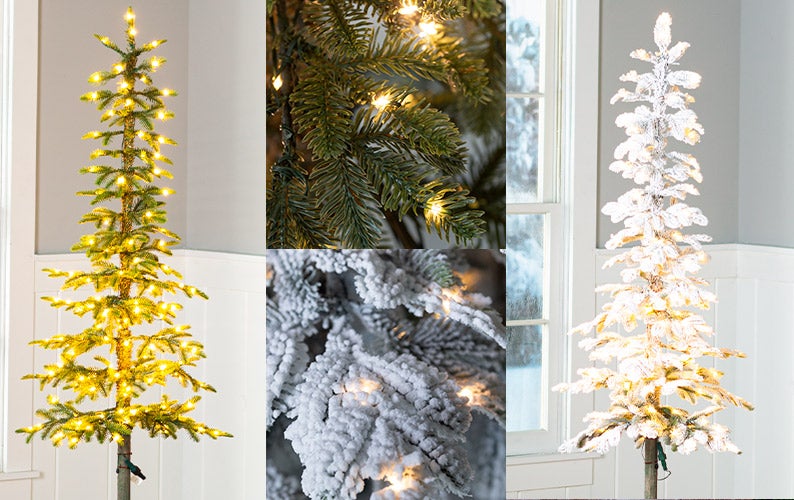 With a slender alpine silhouette and graceful downswept branches, this tree is an easy, elegant addition to any space. Choose from tabletop to full size, natural or flocked.
Also known as "pencil pine" this un-lit tree has a slender profile with full, lush branches. It offers a space-saving solution with the grandeur of a full-bodied tree.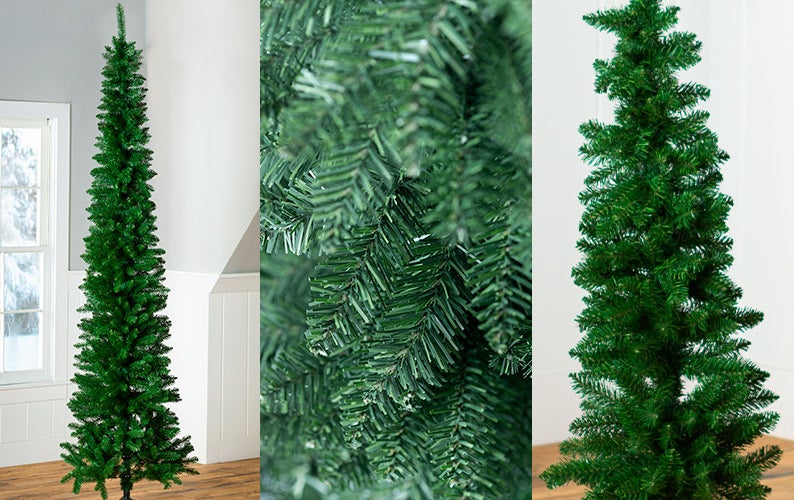 If you're all about the lights, then this is your tree. Hundreds and hundreds of warm white LEDs create a magical glow to warm home & heart all season long.
Get the glittering effect of an ice-laden pine forest when you decorate with our elegant, unlit Misty Pine Trees and coordinating lighted accessories. Stunning!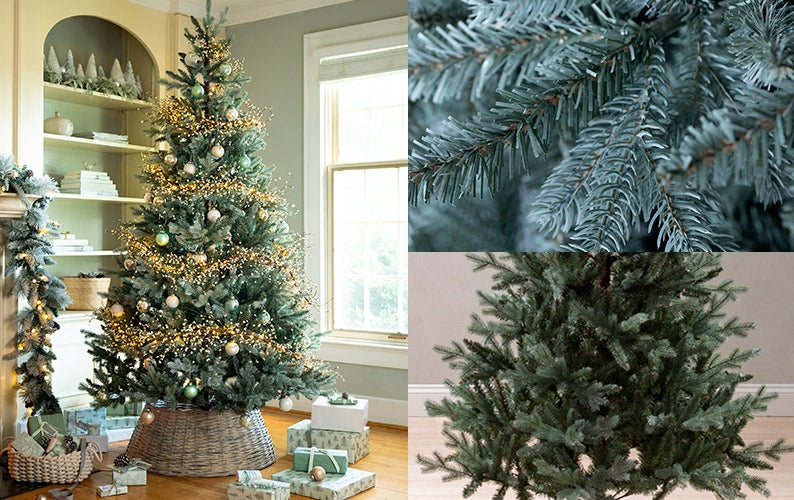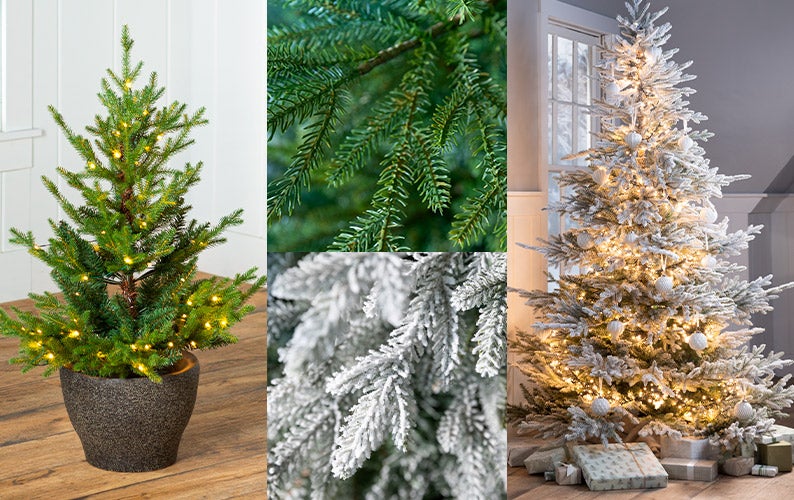 This beautiful spruce tree with a "found in the forest" look has an option for everyone. Choose from natural or flocked, full-size or smaller potted, pre-lit or unlit. You'll love the versatility and realism.
---
More Holiday Inspiration from Plow & Hearth!